F.I.S.A.E.
Fédération International des Sociétés
Amateurs ï Exlibris

Spolek sbìratelù a pøátel exlibris v Praze
Association des Collectionneurs et Amis ï Ex-libris a Prague

DIRECTORY
of International Exlibris
Competitions
As we have begun to be asked to also include here
information about competitions of graphic art in general, not
exclusively oriented just to bookplates, we have expanded our page.
The Directory of Competitions is arranged in order of the closing date for application. Those with the nearest closing dates are at the top of the directory.

If not possible to do it better, only the name and title of each competition are listed, together with basic information and the contact addresses of the organizers. In this case, please, contact the organizers directly to obtain the "rules", "instructions", "status" and more detailed information.

Considering the fact that the organizers of some competitions often postpone their deadlines without informing us, information about competitions remain posted here for a while after the listed deadlines
 
The page is arranged by Prof. Josef Chalupský to whom information on competitions should be sent.


The address is:

Josef Chalupský
SSPE
Druzstevni ochoz 52
CZ - 140 00 Prague 4,
Czech Republic
e-mail: chalupsk@natur.cuni.cz




The 10th International Review
of Woodcutter´s and Linoleum Print
Ex-Libris
named after Pawe³ Steller

Silesian Library in Katowice
Katowice 2016
Poland
Rules and regulations
here
Application Form
here
Works should be sent to the address:
BIBLIOTEKA ŒLASKA
Dzia³ Promocji
Plac Rady Evropy 1
40-021 Katowice
POLAND
Before 15th of April.
The postmark is crucial.
Information/ contact:
Aneta Sat³awa, e-mail: promocja@bs.katowice.pl
tel. +48 32 20 718, +48 32 20 83 739
www.bs.katowice.pl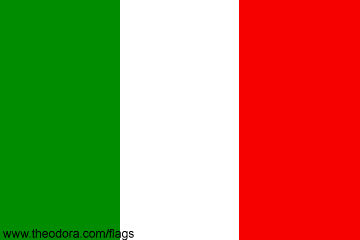 The Fifth Edition
of the Biennale
of the Contemporary Engraving and Graphic
"Citta´di Bassano del Grappa"
Italy
Topic 2017
The deadline is 12.00 pm
on the 17th of February
Complete "Competition Notice"
here
The Form
here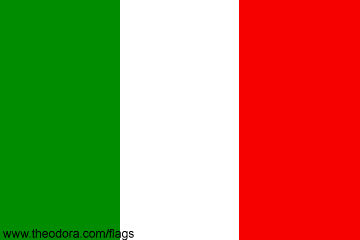 International Ex Libris and
Short stories Competition
"The Enchanted Wood" - 2016-2017
Solstizio d'Estate Onlus
Bosia
Italy
» Premise
On the anniversary of 150 years since the birth of the
English writer Rudyard Kipling we want to dedicate the
new theme to his novel "The Jungle Book" that caught the
imagination of many children of yesteryear, and to the Dis-
ney word, in homage to Walt Disney for the 50th anniversary
of his death. In the hope that they continue to make modern
people dream, people who live in the computer age.
They shall take on the new theme of Ex Libris and Short
Novels, offering their key reading and their own interpreta-
tion. For those who are not very young , we are sure that
the memory of this novels are still alive and exciting . The
concept and educational message of the authors has not
lost their validity and are still intact and not scratched by time
passing relentlessly.
"
The Enchanted Woods" is not only art and culture, but is al-
so the defense and protection of the territory. Borders don't
exist so, from the tops of the mountains to the valley it need
s everyone help to keep on living!
Everything perishes, but not the richness of the forest in all
its forms : flora,fauna,landscape,environmental resource,tou-
rism and magic of Ex Libris.
The Enchanted Wood is also another dimension,a plunge in
the memory of stories, fairy tales, legends that people have
dedicated to the world of the imagination and that can be
found, often identical,in different parts of the globe with al-
legorical, satirical and instructive meaning that involves wri-
ting, oral tradition and the Ex Libris in a sinuous never en-
ding path.
Why " Solstizio d'Estate " is dedicated to fables, mythology
and magic? Simply because we cannot afford to lose a won-
derful opportunity to open a window on the innermost thou-
ghts of humanity .
Myths,legends and magic are indeed a universal human crea-
tion ; they were born in different times and places as an ex-
planation of the problems which man is measured with and
that transcends our ability to understand:the end of life, mi-
sfortune, success, cruelty, love that sometimes goes beyond
life an better world.
Regulation
Art. 1 - "Solstizio d'Estate Onlus" is organizing the Interna-
tional Competition, open to everyone, "Il Bosco Stregato"
(The Enchanted Wood.
Art. 2 - All the artistic techniques are allowed.
Art. 3 - The Ex Libris should be made payable to the Solsti-
zio d'Estate. Each artist can submit up to a maximum of five works each played in five copies and signed on the back of each work will appear indicating: title, name, surname, address, technical and year of execution. Attach resume and e-mail.
Art. 4 - The works must have a maximum size of 19x15 cm.
The paper size must not exceed 21x29 cm.
Art. 5 - Prizes for unpublished works:
1st place: 800 €
2nd: 600 €
3rd: 500 €
Special Prize for schools 200 €
Prize for pùublishe ex libris: 200 €
Art. 6 - The winners of the Ex Libris are required a print run of 40 copies of the
Work awarded. (20 for published edition.)
Art. 7 - It will be a printed catalog or DVD that will be
sent to each participating artist who will require it. The shipping
expenses will be charged by the recipient.
Art. 8 - The jury's decision is final.
Art. 9 - The works must be received by April 30, 2017 at:
Solstizio d'Estate Onlus
Via Lupiano 7
12050 BOSIA (CN)
Italy
Art. 10 - Participation in this competition implies
acceptance of these regulations.
Art 11 - The works will remain in the availability of
Solstizio d'Estate Onlus non-profit organization
and will not be returned.
Art.  12 - The award ceremony and exhibition opening will take place on date and place to be determined.
The Competition was promoted in a press conference
at theXXIX edition of the International Book Fair of Turin 2016.
Associazione Solstizio d'Estate - Festival dei Saperi e dei Sapori Onlus
Via Lupiano, 7 - 12050 Bosia (CN)
• Tel. 0173.52.92.93
• e-mail: info@boscostregato.com
• www.boscostregato.com
• CF: 90034550047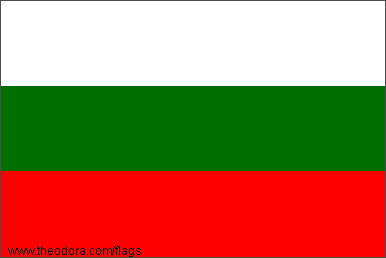 LYUBEN KARAVELOV REGIONAL LIBRARY – RUSE
ORGANIZES
XIIIth INTERNATIONAL EXLIBRIS COMPETITION
RUSE 2017
REGULATIONS FOR PARTICIPATION
THEME

"EX LIBRIS – EX LIBERTAS"
The theme is an opportunity to interpret freedom in all human manifestations.
REQUIREMENTS
The competition is open to artists of all nationalities of any age and profession. All graphic techniques are eligible in case they allow replication labeled according the International standard identifier for EX LIBRIS.
The authors may participate with up to 3 /three/ works, 4 /four/ copies of each.
OBLIGATORY REQUIREMENTS
Filled and signed Application form, available at www.libruse.bg.
On each print's back a label that is attached to the Application form is filled in and glued. The author's name and the title of work must be written in English. In case of modifying any data from the Application form, the author is obliged to notify the Library.
The artwork must contain the text "EX LIBRIS – EX LIBERTAS". Other signs, letters, words and texts, may also be included. Each copy must be signed and dated by the author.
The maximum size of the image is 130/130 mm and of the graphic sheet 150/210 mm.
SENDING ADDRESS AND DEADLINE
The works should be sent by post by 31.05.2017 (the date of postmark).
Address:

"Lyuben Karavelov" Regional library, Graphic room
1st "Dondukov-Korsakov" Str.
7000 Ruse
Bulgaria
OWNERSHIP, RIGHTS OF USE AND PUBLICATION
The sent artworks become property of Lyuben Karavelov Regional library – Ruse and they are not returned to their respective authors. They become part of the permanent collection of the Graphic room and Regional Library – Ruse acquires following and simultaneously with the right of ownership any other rights on the artworks as stated in the provisions in the LARRR, including the right to freely use and give publicity of artworks in the context of the cultural policy of the institution without the express permission by the respective author and without any obligation to pay whatever remuneration to the author. Participation is regarded as an acceptance of this present Regulations by any author, and by lying their signature on the Application form they certifies the free and not deadline burdened transfer of rights on artwork sent for the benefit of the Library.
AWARDS
GRAND PRIX at the amount of 400 EURO
Sponsor awards.
After a preliminary selection, admitted to the contest the authors will be presented in the catalogue with a work. Each participant meeting the requirements of the Competition gets a certificate of participation and a catalogue. All received works are published on Lyuben Karavelov Regional library's website www.libruse.bg and participate in a representative exhibition organized in the period September - October 2017. The selection and awards are determined by a professional jury: Prof. Nikolay Drachev – Rector of the National Academy of Art, Prof. Svetoslav Kokalov, Prof. Bozhidar Yonov and Ivan Tokadzhiev.
For contacts and further information:
E-mail: service@libruse.bg, libruse@libruse.bg
Tel.: + 359 82 820 126; mob. tel.: +359 878 574916
Conditions
here
Application form
here
(Otevøít = open,
Uložit = load )

Miniestampa TGB-eMe 2017
Taller Gráfica Bordes and eMe espacio de arte call for artists in traditional graphic arts and printing techniques,
of all ages and from all over the world, to participate in Miniestampa TGB-eMe 2017.
Lomas de Chapultepec
México
The works must be sent from the date of publication of this notice
until August 11, 2017
The address of organisers
eMe espacio de arte
Prado Norte 135 PB
Lomas de Chapultepec
México
1st Place: $20,000 M.N. *
2nd Place: $15,000 M.N. *
3rd place: $10,000 M.N. *
*Or its equivalent in EUR or USD at the date of the awards.
Complete invitation and rules
here
Entry form
here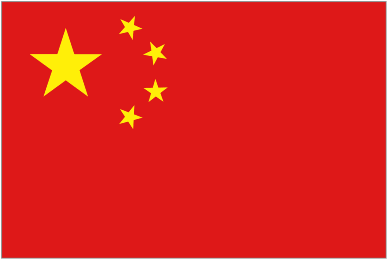 The Third Exlibris Expo Exchange in
Wujin Changzhou Exlibris Museum
China
2017/10/27—2017/10/29
The part of this gala is
the Exlibris Competition of the 2017 China Exlibris
The works to take part in the competition
should be handed in the destination before
15/08/2017
Address:
Phoenix Valley the fifth floor of art galley
YanZhengZhong avenue No. 29
WuJin
District, ChangZhou City
JiangSu Province
China
(WuJin ChangZhou Exlibris Museum)
E—mail: gyy501231@sina.com
All infomation is
here
Otevøít pomocí = Open
Uložit soubor = Save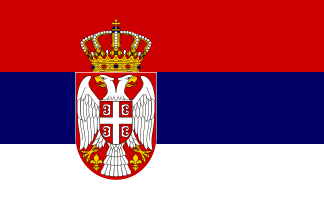 International Exhibition Ex Librisa
Apatin
Serbia
Municipal Cultural Center Apatin
invites You to participate
on International exhibition Ex librisa,
which is organized within short form manifestation of visual arts, literature, theater
and music titled "Signature 2017". 
Ex libris exhibition will be held at Gallery Meander Apatin.

EXHIBITION THEME:
Deadline for works delivery :
September 1, 2017
Please send your works
to the following address:
Gallery Meander Apatin
(for Ex libris Exhibition 2017)
Nikola Tesla square, number 12
25 260 Apatin
Serbia
Invitation, Conditions and Application Form
here
Otevøít pomocí
= Open by
and OK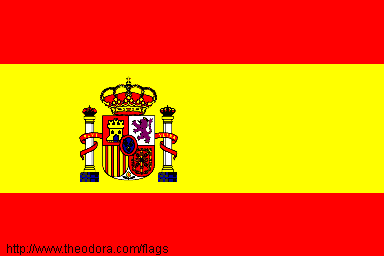 VIII Bienal Internacional d'Ex-libris "Contratalla"

Torredembara
Spain

Per si és del vostre interes, adjunto les bases.
Por si es de su interés, adjunto las bases.
For if it is of interest to attach rules.

Deadline
September 30, 2017


Arxiu Municial de Torredembarra
Plaça del Castell, 8
43830 Torredembarra

Telefon: 00 (34) 977640025 ext. 132

Núria Canyelles Vilar
Directora de l'Arxiu Municipal de Torredembarra

Rules
here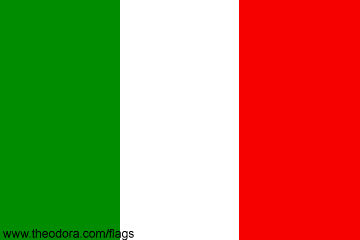 9th International Competition
Ex Libris Biblioteca di Bodio Lomnago
2017-2018
Italy
COMICS AND CARTOONS
to celebrate the 90th birthday of Mickey Mouse
The Ex Libris must be sent by registered letter,
by 12.00 noon on 30th November, 2017
to the following address:
Comune di Bodio Lomnago
Piazza Don Cesare Ossola 2
21020 Bodio Lomnago (VA)
Italia
Competiton Rules
and
Form
here
For further information,
please contact
mfranzetti@comune.bodiolomnago.va.it

APPENDIX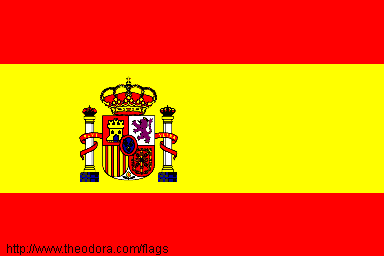 MINI PRINT
INTERNATIONAL
37
Cadaqués
Spain
Rules



Open to all artists, printing techniques and tendencies, TALLER GALERIA FORT and ADOGI announce, as every year, the MINI PRINT INTERNATIONAL OF CADAQUÉS.

1

Each artist should submit four prints. It is preferable though not necessary that the works be of different images.

2

The image must not be bigger than 10 x 10 cm (3.9 x 3.9 in). The paper must not be bigger than 18 x 18 cm (7.1 x 7.1 in).

3

The signed works should be sent by registered air-mail as PRINTED MATTER in asimple packet, without glass, frame or passe-partout, declaring "NO COMMERCIAL VALUE", before March 15th, 2017 to:

ADOGI
Ap. de Correus 9319
08080 Barcelona
SPAIN



4

With the membership form properly filled in, a "Curriculum Vitae" should accompany the works, including name, date and place of birth of the artist, as well as the corresponding fee.
If you are not a resident in Spain, the fee is 100 USD or 80 EUR.
If you are a resident in Spain, the fee is 40 EUR.

Please make payment by Banker's Draft (Cashier's Check) payable on USA Bank or on European Bank to the order of Mercedes Barbera;
or by Bank Transfer to ADOGI's account
CCC: 2100-3447-76-2500015635
IBAN: ES63 2100 3447 7625 0001 5635
BIC/SWIFT CODE: CAIXESBBXXX
(bank: "la Caixa", address: Rda. General Mitre 227-229, 08023 Barcelona, Spain); or by PayPal (through our Website)
or Cash.
If you are resident in Sapin, the fee is 40Eur.b

5

A Jury will select the works to be exhibited. The names of the accepted artists will be published in our website www.miniprint.org – during the month of June.

6

The exhibition in Cadaqués will last around 96 days and will be open to the public daily from 18.00 to 21.30 h, from end of July 1st to September 30th continuously.

7

Accepted works will also be exhibited in the Galerie L'Etang d'Art in Bages, France, in Wingfield Barns, UK and in the Tharrats Foundation ofgraphic Art in Pineda de mar, Spain.

8

A Jury of professionals in the field of printmaking will select 6 winning prints, all of the same category, which will be reproduced in full color and life-size in the catalogue. The winning artists will send 5 copies of their awarded work to the Taller Galeria Fort and these prints will remain as property of ADOGI for cultural purposes only.

9

Each awarded artist will be invited to have a one-person show of his/her small format prints within the next Mini Print International in our gallery in Cadaqués, during the 2018 summer season.

10

Once the itinerant exhibitions are over, which takes about one year, a catalogue illustrating all the exhibited prints in full color and full information will be sent to each artist, together with the unsold works and a cheque for any work sold.

11

There will be a 33% commission for the Gallery on the sale of all work. 50 miniprints will be purchased by ADOGI. If artists are interested in selling, please set reasonable prices.

12

ADOGI reserves the right to reproduce and exhibit any work accepted, for promotional or cultural purposes.

13

Although all work will be handled with maximum care, ADOGI will assume no responsibility for any damage or loss that may occur. The works that do not adhere exactly to these rules will not be sent back.

14

Participation in the exhibition implies the acceptance of the above conditions.
Membership Form
here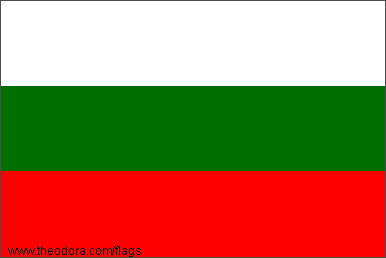 6TH LESSEDRA INTERNATIONAL
PAINTING & MIXED MEDIA COMPETITION
Painting, Drawing, Collage, Watercolor, Photographs, Digital, Mixed Media…
AIMS AND TASKS
An international annual competition with the premise to show the variety of art medium. The aim is to gather and to exhibit contemporary works from all over the world and to contribute to the contacts and the exchange between artists, art lovers and collectors and to stimulate the research into Painting, Drawing, Collage, Watercolor, Photography…
With a Respect to the Quality of Art, not to the Size of Art!
ORGANIZATION
LESSEDRA Gallery & Contemporary Art Projects
25, Milin Kamak Street, Lozenetz
1164 Sofia, Bulgaria
Tel.(++359 2) 866 38 57
www.lessedra.com
georgi-lessedra@lessedra.com georgi.lessedra@yahoo.com
LESSEDRA Gallery & Contemporary Art Projects
Founded in 1991.
Contemporary Bulgarian and International Art. Projects, Workshops and Exhibitions.
Books/Catalogues and CDR for the Arts.
Lessedra World Art Print Annual – Mini Print – 13th edition in 2014, 14th edition in 2015.
International Painting & Mixed Media Competition 1st, 2nd, 3rd, 4th and 5th edition.
CONDITIONS FOR PARTICIPATION
1. Each artist should send no more than 3 original works, created in 2014/2015. Entries may feature any type of Painting, Drawing, Collage, Watercolor, Photography, Digital, Mixed Media…and should be signed by the artist. The works could be executed on paper, canvas, cardboard etc… VERY IMPORTANT: No frames or mounts… The maximum dimensions of a work are 15 x 15 cm = equal to 5,9 x 5,9 inches. The image can be same size or smaller. Please note this is the limiting size. Smaller works any size are accepted. Works exceeding the limited size will be neglected!
2. The application (entry) form should accompany the work, including the name and the nationality of the artist as well as the title, price, year and the technique used in the work.
3. The works should be sent to LESSEDRA Gallery & Contemporary Art Projects as works "For Exhibition only" by registered air–mail in a simple packet, unframed, without mount, bearing the declaration "No commercial value". Please note: packages with declared amounts arrive directly in the customs so they shall be returned back from the customs for the costs of the sender.
4. Participation fee is 50 EUR for all European and 70 USD for all another countries and it covers CD – catalogue production, organization of the exhibition, invitations, posters, advertise materials, return of works and postage. It has to be paid with the message "Painting Exhibition"
Bank transfers should be made to:
For transfers in EUR
Valya Radneva Georgieva
First Investment Bank, 1000, Sofia, Bulgaria, 12, Narodno Sabranie Sq.
BIC (Bank Identification Code) — FINVBGSF
IBAN (International Bank Account Number) — BG27FINV91502004531994
For transfers in USD
Valya Radneva Georgieva
First Investment Bank, 1000, Sofia, Bulgaria, 12, Narodno Sabranie Sq.
BIC (Bank Identification Code) — FINVBGSF
IBAN (International Bank Account Number) — BG86FINV91502004531999
PayPal payments accepted on the email ngg980@yahoo.com
Cheques not accepted.
Transfers via Western Union or via MoneyGram on the name of Valya Radneva Georgieva and Cash (when legal) are accepted.
Participants should enclose a copy of the receipt.
CONDITIONS FOR ACCEPTANCE
Payment of the entry fee is not a guarantee for acceptance! The jury for previous selection is appointed to make the selection of artists & works with the intention to keep the high professional level of the exhibition. If for any reasons artist is rejected we send back works and return entry fee reduced by the postage.
CATALOGUE
1. LESSEDRA Gallery & Contemporary Art Projects will publish a four color printed catalogue including all accepted artists. Every participating artist is kindly requested to send a brief biography and a personal photograph on a CD or via e-mail for the web presentation of the project.
2. LESSEDRA Gallery & Contemporary Art Projects reserves the right to photograph and reproduce works for CDR, Internet gallery and also for advertising, commercial and publicity purposes.
JURY, PRIZES AND EXHIBITION
1. JURY will be appointed to select the winning works.
2. There will be the following PRIZES:
First Prize (USD 300 = purchase of work(s) by additional agreement and invitation for a solo presentation of the artist in conjunction with the next annual exhibition).
Second Prize (USD 100) & purchase of work(s) by additional agreement.
Third Prize (USD 100) & purchase of work(s) by additional agreement.
3. There is no commission payable to LESSEDRA Gallery & Contemporary Art Projects on the sales of the works.
4. Exhibition with works of all accepted artists will be organized in Lessedra Gallery, Sofia, Bulgaria in the time December 15th 2015 – February 15th 2016.
Opening reception on December 15th at 7 p.m.
While the works will be handled with the utmost care, LESSEDRA Gallery & Contemporary Art Projects will not be responsible for loss or damage due to natural disasters.
The works (if unsold) will be returned within five months from the closing date of the exhibition at the cost of LESSEDRA Gallery & Contemporary Art Projects.
Entries should be sent to:
Mr. Georgi Kolev Georgiev
25, Milin Kamak Street, Lozenetz
1164 Sofia, BULGARIA
Entry Form can be downloaded from this site.
Entries are accepted from September until November 10th 2015.
Packages postmarked November 10th 2015 will be accepted.
Updated June 1, 2017