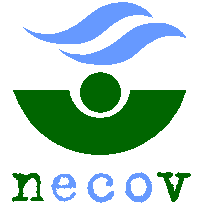 Conference Dinner
The Conference Dinner, on Tuesday, 3 May 2011, is included in the regular conference fee (early and late).
The Conference Dinner will be held at:
Rathauskeller (inside the Vienna City Hall, Rathaus)
Entrance at Rathausplatz 1
1010 Vienna
The Rittersaal (in English Knights Hall), one of the halls inside the Rathauskeller, will be open from 19:00 hours.
The dinner starts at 19:30 and will end at about 22:30 hours.
Location of the Vienna City Hall (Rathaus):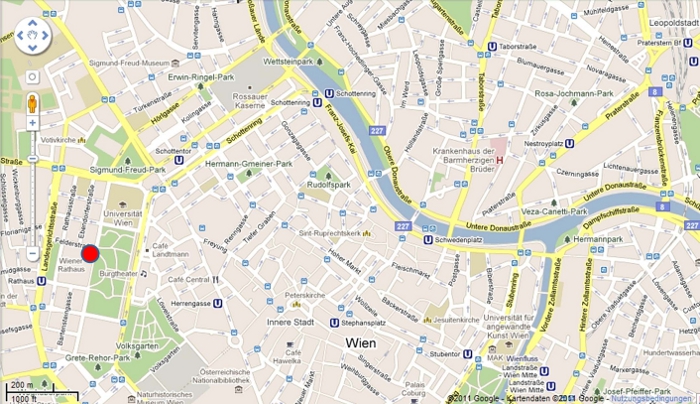 Entrance to the Rathauskeller: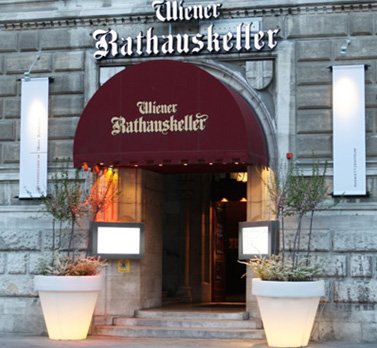 The Rittersaal (Knights Hall), one of the halls inside the Rathauskeller: