F.I.S.A.E.
Fédération International des Sociétés
Amateurs ï Exlibris

Spolek sbìratelù a pøátel exlibris v Praze
Association des Collectionneurs et Amis ï Ex-libris a Prague

DIRECTORY
of International Exlibris
Competitions
As we have begun to be asked to also include here
information about competitions of graphic art in general, not
exclusively oriented just to bookplates, we have expanded our page.
The Directory of Competitions is arranged in order of the closing date for application. Those with the nearest closing dates are at the top of the directory.

If not possible to do it better, only the name and title of each competition are listed, together with basic information and the contact addresses of the organizers. In this case, please, contact the organizers directly to obtain the "rules", "instructions", "status" and more detailed information.

Considering the fact that the organizers of some competitions often postpone their deadlines without informing us, information about competitions remain posted here for a while after the listed deadlines
 
The page is arranged by Prof. Josef Chalupský to whom information on competitions should be sent.


The address is:

Josef Chalupský
SSPE
Druzstevni ochoz 52
CZ - 140 00 Prague 4,
Czech Republic
e-mail: chalupsk@natur.cuni.cz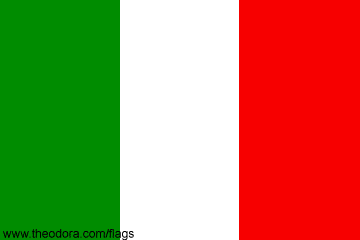 9th International Competition
Ex Libris Biblioteca di Bodio Lomnago
2017-2018
Italy
COMICS AND CARTOONS
to celebrate the 90th birthday of Mickey Mouse
The Ex Libris must be sent by registered letter,
by 12.00 noon on 30th November, 2017
to the following address:
Comune di Bodio Lomnago
Piazza Don Cesare Ossola 2
21020 Bodio Lomnago (VA)
Italia
Competiton Rules
and
Form
here
For further information,
please contact
mfranzetti@comune.bodiolomnago.va.it


International Ex Libris Competition
"EX LIBRIS. RESTORED LITHUANIA 100"

Šiauliai
LITHUANIA
REGULATIONS

In 2018 turns 100 years since in February 16, 1918 the Act of Independence of the Republic of Lithuania was signed.
Povilas Višinskis Šiauliai County Public Library on purpose to commemorate the centenary of the Reinstating of the Statehood of Lithuania, announces the international bookplate competition and exhibition "EX LIBRIS. 100 YEARS OF RESTORATION OF THE STATE OF LITHUANIA". The aim of the competition – to give a sense to the centenary of the restoration of the Statehood of Lithuania, to honour outstanding personalities related to it.
Requirements of the competition
 We are kindly inviting painters and small graphic artists from all over the world to create bookplates, dedicated to the Republic of Lithuania, its outstanding personalities, state organisations. Bookplates can be dedicated to the particular personalities or organizations (To check the list, please click on the websites below)
https://savblt.wixsite.com/exlibris/copy-of-nuostatai
https://issuu.com/savbbiblioteka/docs/vis__inskio_biblioteka_galutinis
The inscription "EX LIBRIS. RESTORED LITHUANIA 100" and the name, surname of the selected personality or the institution is obligatory.
A bookplate which will not have an inscription of either a dedication or the name of the author shall not be accepted.
The maximum line of the bookplate is 150 mm. Bookplates should be carried out in a chosen graphic technique.
Manner of submission

Participants can send 3 printed authentic bookplate prints. The name, surname, address of the author should be indicated on the overleaf of each bookplate. Bookplate data: year of creation, technique, size.
Bookplates for the competition have to be sent before December 15, 2017 to the following address:

International EX LIBRIS competition
Šiauliu apskrities Povilo Višinskio viešoji biblioteka
(Povilas Višinskis Šiauliai County Public Library)
Aušros av. 62
LT-76235 Šiauliai, Lithuania
Evaluation

The international Jury will evaluate entries submitted to the competition and qualify the best of them to the exhibition and awards, according to the regulations of the competition.
Awards for the winners of the competition:
Grand Prix – 1 000 Eur;
1st Prize – 700 Eur;
2nd Prize – 500 Eur;
3rd Prize – 300 Eur.
In the judgement of the Jury, the authors of the rest artistic entries can be awarded prizes, diplomas and presents established by the organizers and sponsors. Participants of the exhibition will be given a catalogue.
All the works entered for the review shall become property of the organizer Povilas Višinskis Šiauliai County Public Library. The organizer will have a right to reproduce the prints, use them in advertisement or publishing and no royalties shall be payable for this.
The competition will be held in December 2018 in Povilas Višinskis Šiauliai County Public Library.
Competition organizers:

Šiauliu apskrities Povilo Višinskio viešoji biblioteka (Povilas Višinskis Šiauliai County Public Library), Aušros av. 62, LT-76235 Šiauliai, Lithuania.
Competition curators:

Dr. Bronius Maskuliunas, e-mail bronius.maskuliunas@savb.lt, tel. +370 41 523750
Jonas Nekrašius, e-mail jonas.nekrasius@kava.lt, tel.+370 698 27342
Competition secretary
Asta Kaktyte, e-mail menocentras@savb.lt, tel. +370 41 523753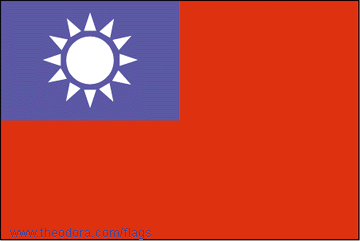 International Biennial Print Exhibit: 2018 ROC
Taiwan
REGULATIONS
Complete regulations 1
here
Complete regulations 2
here
Attachment
here
Submission is accepted from 20 November 2017 to 20 January 2018.
Yet NO application materials may be accepted if they arrive
later than 20 February 2018.
ADDRESSES FOR SUBMISSION
Office of the International Biennial Print Exhibit: 2018 ROC
National Taiwan Museum of Fine Arts
No. 2, Sec. 1, Wu-Chuan W. Road,
Taichung 40359, Taiwan, R. O. C.
Tel: +886-4-2372 3552 ext. 319 or 702
Fax: +886-4-2375-4730
Email: print18@art.ntmofa.gov.tw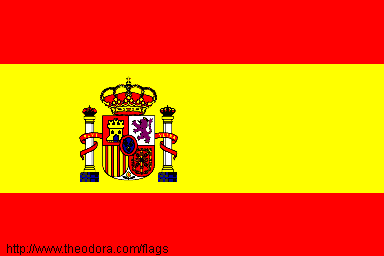 38th MINI PRINT INTERNATIONAL OF CADAQUÉS, 2018
Barcelona
SPAIN

Rules of
MINI PRINT INTERNATIONAL OF CADAQUÉS

Open to all artists, printing techniques and tendencies, TALLER GALERIA FORT and ADOGI announce, as every year, the MINI PRINT INTERNATIONAL OF CADAQUÉS.

1

Each artist should submit four prints. It is preferable though not necessary that the works be of different images.

2

The image must not be bigger than 10 x 10 cm (3.9 x 3.9 in). The paper must not be bigger than 18 x 18 cm (7.1 x 7.1 in).

3

The signed works should be sent by registered air-mail as PRINTED MATTER in asimple packet, without glass, frame or passe-partout, declaring "NO COMMERCIAL VALUE", before March 15th, 2018:

ADOGI
Ap. de Correus 9319
08080 Barcelona
SPAIN



4

With the membership form properly filled in, a "Curriculum Vitae" should accompany the works, including name, date and place of birth of the artist, as well as the corresponding fee.
If you are not a resident in Spain, the fee is 100 USD or 80 EUR.
If you are a resident in Spain, the fee is 40 EUR.

Please make payment by Banker's Draft (Cashier's Check) for 100 USD (payable on USA Bank) or 80 eUR (payable on European Bank) tocedes Barbera;
or by PayPal;
or by Bank Transfer to ADOGI's account
CCC: 2100-3447-76-2500015635
IBAN: ES63 2100 3447 7625 0001 5635
BIC/SWIFT CODE: CAIXESBBXXX
(bank: "la Caixa", address: Rda. General Mitre 227-229, 08023 Barcelona, Spain);
or Cash.

5

A Jury will select the works to be exhibited. The names of the accepted artists will be published in our website www.miniprint.org dutiny the month of June

6

The exhibition in Cadaqués will last around 93 days and will be open to the public daily from 18.00 to 21.30 h, from end of June 25th to September 30th continuously.

7

Accepted works will also be exhibited in the Galerie L'Etang d'Art in Bages, France, in Wingfield Barns, UK, and in the Tharrats Foundation of Graphic Art in Pineda de Mar, Spain.

8

A Jury of professionals in the field of printmaking will select 6 winning prints, all of the same category, which will be reproduced in full color and life-size in the catalogue. The winning artists will send 5 copies of their awarded work to the Taller Galeria Fort and these prints will remain as property of ADOGI for cultural purposes only.

9

Each awarded artist will be invited to have a one-person show of his/her small format prints within the next 37th Mini Print International in our gallery in Cadaqués, during the 2019 summer season.

10

Once the itinerant exhibitions are over, which takes about one year or so, a catalogue illustrating all the exhibited prints in full information will be sent to each participating artist, together with the unsold works and a cheque for any work sold.

11

There will be a 33% commission for the Gallery on the sale of all work. 50 miniprints will be purchased by ADOGI. If artists are interested in selling, please set reasonable prices.

12

ADOGI reserves the right to reproduce and exhibit any work accepted, for promotional or cultural purposes.

13

Although all work will be handled with maximum care, ADOGI will assume no responsibility for any damage or loss that may occur. The works that do not adhere exactly to these rules will not be sent back.

14

Participation in the exhibition implies the acceptance of the above conditions.
MEMBERSHIP FORM
here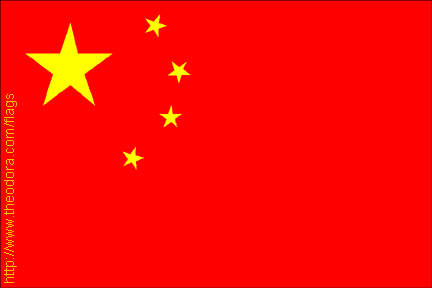 Shanxi China "Print & Family Tradition" Contest
Taiyuan City
Shanxi Province
P.R. China 
Dear artists,
The "Shanxi China 'Print & Family Tradition' Contest" will be organized from September 2017 to April 2018, with the theme being promoting family traditions and Chinese culture in the new era. We sincerely invite you to attend this art context.
Program:  Shanxi China "Print & Family Tradition" Contest
Guider:The Publicity Department of Shanxi Provincial Committee of CPC, Shanxi Civilization Office
Academic advisor: Shanxi Literary and Art Federation
Organizer: Print Art Committee of Chinese Artists Association, Shanxi Artists Association, Chinese Artists Association & Exlibris Research Institute, Shanxi Art Academy, Taiyuan Art Museum
Undertaker: Shanxi Fangzhi Print Art Research Institute
Co-organizer: Cultural Industry Planning & Design Research Institute of,Chinese Culture Media Group, Print Art Committee of Shanxi Artists Association, Painting & Calligraphy Channel Shanxi office of Central Digital TV , Shanxi Cultural Tourism Industry Investment Promotion Association, Shanxi Folk Culture Research Center, Shanxi Jade Spider Culture & Art Co., Ltd.
The Organizing Committee:
Honorary Director: Dong Qizhong , Zhang Shunqing
Director: Wang Xuehui, Su Xinping
Deputy Director: Li Guiping Zheng Xingqiu
Members:Dai Daquan?Liu Shuohai?Shen Yanxiang?Zhang Jiarui ?Li Xiaolin? Li Kang?Li Yanpeng?Chen Yadan?Shao Liyang?Fan Min?Zhao Fangjun?Wu Bin  
Executive Chairman: Meng Wei, Wu Bin
Curator: Wang Ding, Wang Jigang, Su Wei
---
Requirements
Participants:art institutes and school, professionals, amateurs.
Categories: small-prints and Exlibris are preferred. Applications for either two or one category are both accepted, but will be judged by the groups.
Age Limit: Applicants should be above the age of 18.
Work Requirements:
No restrictions on the forms of the print techniques. Traditional woodcut, copperplate, lithography, silk screen and digital with original design are all accepted, and all entries should be able to be printed multiply. NO Photography, hand-paints, paper-cutting, copy and similar works. No framing and acidic paper for the prints.
Theme and Form: with the theme of "integration & inheritance" to promote the Chinese traditional family virtues. Requirements:
Works must be elegantly and artistically made, reflecting the spirit of Chinese value, aesthetic pursuits of Chinese people, inheriting and promoting of Chinese traditional culture, and the social development in this new era.  
Number of works: Exlibris at least 2 pieces of works, and 3 prints per piece; small prints 1-5 pieces, and 3 prints per piece. Failing to meet the number requirements, application will be excluded from the contest.
The Exlibris must be marked with "EXLIBRIS" (or its alternative words), and must contain the name of living owner or the complete name of the existing institutions; full name of should be marked on the back of the Exlibris. No preferences on language choices. The versions of small print must be marked out.
Work Size:
Exlibris: The maximum length of the picture should not exceed 15 cm, with 2-3 cm white margins around.
Small Prints: The length of the picture must be between 15 cm and 30 cm, with 3-5 cm white margins around.
Please note on the back with pencil: artist name, edition number, techniques, address, zip code, telephone, email, etc.. If abbreviation, please mark out the full name.
No entry fee, and application works is not refundable.

Deadline and Address:

Deadline: March 16, 2018(on the time of postmark), late submission is not accepted.

Information in the "registration form" must be in consistent with that on the artworks. Mistakes caused by inconsistent information will not be corrected in judging, catalogue, exhibition and delivery. Submission emails should be entitled in form of "name +registration form", otherwise, emails will be rejected.

The Mailing Address:

Shanxi Fangzhi Print Art Research Institute
Room 703, Building 6, Maoye Tiandi
288th West Tiyu Road
Xiaodian District
Taiyuan City, Shanxi Province
P.R. China 
Postcode: 030012  

Contact: Li Linjie                            
Tel:18334775753
Email: banhuajiafeng@sina.com
Email subject:"Name + Registration form"
Mails should be marked with "Name + China Shanxi 'Print & Family Tradition' Contest".
Submission works should be packed well with hard covers, and sent through registered post. Please keep the delivery voucher.
Any loss arising from the force majeure shall not be the responsibility of either party.
Criteria and awards:
Time: jury members are to select the winners in late March 2018
Awards:
Special award: one , bonus of 20000 yuan/person and certificate.
First award: one, 10000 yuan/person and certificate
Second awards: two, 5000 yuan/person and certificate
Third awards: three, 3000 yuan/person and certificate 
Excellent work awards: fifteen, certificate
Exlibris:

First award: one, 10000 yuan/person and certificate
Second awards: two, 5000 yuan/person and certificate
Third awards: three, 3000 yuan/person and certificate
Excellent work awards: fifteen, certificate

Each selected author will receive one catalogue and the award-winner will receive three.
The award-winners will be invited to the "Charming China & Art Tour" to create works.
The certificate and catalogue will be sent by registered mail before June 15, 2018. Please make sure the contact information are correct. The organizing committee is not responsible for failures cased by incorrect information.
Exhibition plan (finalized information to be decided):
Time: late April 2018 to early May
Place: Taiyuan Art Museum
Supplements
Please fill in and print the registration form (attachment 1), no written information accepted except for the  signature. The form can be downloaded from the Netdisk of the Organizing Committee:
"Print & Family Tradition Contest Netdisk" (the electronic form of Baidu Netdisk), download link:https://pan.baidu.com/s/1slymbCh
Every participant must submit independent registration form;
Submitted Works for the contest will not be returned. The organizers have rights to use the works for exhibition, publishing, collection, publicity, communication and such. Artists who send the artworks are deemed to agree with the terms.
                                                   
Shanxi China "Print & Family Tradition" Contest
The Organizing committee
19, Sept. 2017
Attachment: "Registration Form of Shanxi China "Print & Family Tradition" Contest"
(This form can be downloaded from Baidu Netdisk----"Print & Family Tradition Contest Netdisk", Download link:https://pan.baidu.com/s/1slymbCh)
---
Attachment:   
Download link:https://pan.baidu.com/s/1slymbCh    
Registration Form of "Shanxi China 'Print & Family Tradition' Contest"
here
(Otevøít = Open)
Uložit = Load)

Please mail your artworks with this form, and send electronic file to: banhuajiafeng @sina.com.
 
Note: Please use computer to fill the form and print it out, so as to avoid illegible writing; we are not responsible for failure mail delivery caused by illegible information.
I accept the terms for the exhibition.
I also agree to publish my personal information and artworks in the exhibition catalogue and publications, and on the Internet.           
signature:                  Date: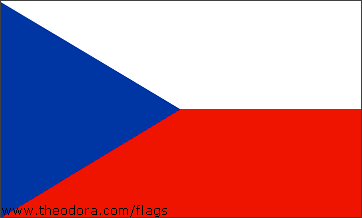 International Exlibris Competition
held on the occasion of the 37th FISAE Congress in Prague
The Association of Collectors and Friends of Exlibris (SSPE) as an organiser
of the 37th FISAE Congress to be held in Prague from 28th August to 2st September 2018
runs an open International Exlibris Competition and would like to invite you to participate
in this prestigious event.
The aim of this competition is to introduce and popularise contemporary exlibris art
in the international context.
Rules
1. The competition is open to all artists from all over
the world free of charge.

2. Exlibris created by all classical graphic techniques will be
accepted, also CGD. Exlibris must be printed on paper
with maximum size of 297 x 210 mm (A4), maximal size
of longer side of exlibris is 170 mm. Exlibris must be made
in years 2016 – 2018. No drawings, photographs, designs
of exlibris or copies of original work are accepted.

3. Each participant may only send 3 exlibris, each
in 2 identical prints.

4. Theme is free. Exlibris with themes of Prague or the Czech
Republic will be welcome. The jury will evaluate
artistic expression, artistic solution of pictorial part,
integration of the writing and quality of the graphic work.

5. The graphic must contain the text of EX LIBRIS
(abbreviation may be used) and the name of its owner
(initials may be used). The owner must be a living person
or existing institution.

6. Each print must be signed and numbered by the artist
and, on the back side, the following specification must be
given: name and surname of the artist (in Latin alphabet),
year of work, applied graphic technique, name and
surname of the owner, title of the work and number of the
graphic – the same as on the attached application form.

7. The participant must fill in the application form and send
it together with the graphics in one envelope.

8. All delivered works will be evaluated by jury (5 members
+ secretary) composed of leading Czech artists and artistic
theoreticians appointed by the organiser.

9. All delivered works will become a property of the
competition organiser who can use them at his discretion
and free for exhibiting or publishing in relation to the
competition.
10. The organiser will publish a coloured catalogue. There will
be one reproduction of a print of each participant who
will be nominated for the catalogue. The catalogue will
be sent to each participant who will have his/her work
reproduced in it.

11. The organiser shall award, based on the jury´s proposal,
5 prizes in a total amount of 3.400,- Euro (Grand prix of
1.000,- Euro and 3 equivalent prizes of 600,- Euro and one
special prize for an artist under 35 years also of 600,- Euro).
The prizes will be awarded on occasion of the opening
ceremony of the congress exhibition.

12. The deadline for sending the works is 30th April 2018.
Works delivered after this term will not be accepted
for the competition.
Address for sending the works is as follows:
Miroslav Petøík
Tyršova 26
375 01 Týn nad Vltavou
Czech Republic
Please write the word "EXLIBRIS"
on the envelope.

13. By sending the works, the participant agrees
to the competition terms and conditions.

14. If you have any question, please contact us by email:
m.manojlin@seznam.cz or petrik@ddmtyn.cz.
Application form is
here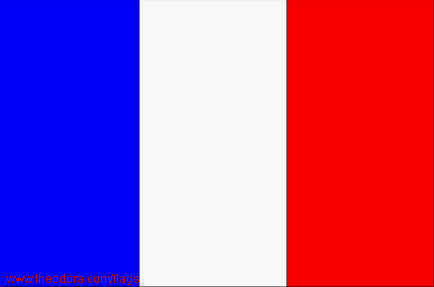 CONCOURS INTERNATIONAL d'EX-LIBRIS
« Armistice »

*Ville de Saint-Mihiel
FRANCE
*Association des Amis de la Bibliotheque Bénédictine
*Association Française pour la Connaissance de l'Ex-Libris
Art. 1: Artists of all ages and from all countries can take part in the contest
Art. 2: Only ex-libris made with one of the following techniques will be accepted: relief printing (X1 woodcut, X2 wood engraving, X3 linocut, X4 relief-printed engraved or etched metal plates, X5 relief-printed metal plates created for intaglio printing, X6 relief-printed engraving of other materials, for example synthetic ones), intaglio printing (C1 steel engraving, C2 burin engraving on copper, C3 etching, C4 drypoint, C5 aquatint, C6 soft-ground etching, C7 mezzotint, C8 intaglio engraving on linoleum, plastic and other materials), flatbed techniques (L1 autolithography, S1 original serigraphy, S2 dye stencil, S3 oiled-paper stencil, S4 kappa (katazome made with persimmon juice). Mixed techniques must be identified by their separate codes joined by "+", for example C3+X1+X6. All other reproduction techniques are excluded.
Art. 3: Every contestant may submit at most 3 different, recent (made in or after 2014) ex-libris to the contest, in three originals each. They stay in rightful possession of the contest organisation, without compensation, royalties nor other payments to the creative artist.
Art. 4: Only authentic ex-libris will be taken into account, which have been created for the books of a living person or for a real, existing institution. The illustrative part of the ex-libris will reflect the theme "Armistice", in particular the 1918 Armistice. In accordance with the holder, the ex-libris may represent the key players of a particular armistice, books about the subject or more in general, refer to the process of ending hostilities in war times. Entries which do not respect the rules will not be submitted to the jury.
Art. 5: On every ex-libris, the words "Ex-libris" or an equivalent or translation ("Book belonging to…" "Part of ….'s library"), completed with the owner's name. The text will be part of, and in accordance with, the image and the given theme.
Art. 6: If the text is written in another alphabet than the Latin alphabet, the contestant will transmit a transliteration in Latin alphabet on his registration form, together with a French or English translation, if necessary.
Art. 7: The ex-libris being an ownership mark to be stuck in books, the printed surface must be of 13 x 13 cm at the most.aper, board or any other material, nor framed.
Art. 9: Every entry will be accompanied with the registration form with the following information in French or English:
-         The artist's surname, first name, address, date and place of birth
-         A clear description of the used printing technique, with explications about the technique mix, if applicable
-         The ex-libris' completion date
-         The owner's name
-         A detailed theme description
-         If necessary, a transliteration and/or translation of the non-latin alphabet texts.
Art. 10: The entries must be sent before April 30th 2018 to the following address:
         9 rue des Acacias
F – 57680 NOVEANT SUR MOSELLE
FRANCE

For all questions and information requests, please contact by Email:
Postage and package costs to be paid by the contestants.
Art. 11- The contestants allow the contest organisation to make photographic reproductions of their work with mention of the artist's name for publication in the contest documents (Websites, catalogues, press…) as well as in catalogues and other publications about ex-libris craftmanship; no pay nor compensation is due to the artist or owner on behalf of these publications.
Art. 12- The artist of the winning ex-libris will receive a prize of 1500 € granted by the Saint Mihiel town council. 
The second prize of 500 € will be awarded by the "Association des Amis de la Bibliotheque Bénédictine" (Benedictine Library Association)
The third prize worth 500 € will be given in kind by the A.F.C.E.L.
The fourth prize, granted by « Géant des Beaux-Arts » will consist of artists' materials.
Honours will be granted to ex-libris of good artistic quality which were not granted an award.
However, the jury is free to decline awarding contributions which do not meet the quality requirements.
The awarding ceremony will take place at the opening of the "Biennale Internationale des Arts du Livre" at Saint-Mihiel.
The winners' presence at the ceremony will be highly appreciated
The winners will be lodged for one night; the travelling costs remain at their own expense however.
Art. 13-After the results, a choice will be made among the contesting ex-libris for exhibition at different cultural sites. At the end of the exhibition, a critical catalogue will be issued of which all selected contestants will receive a copy.
Art. 14- By their participation in the contest, the artists declare accepting the contest rules and the jury's decisions. The contest results will not be discussed nor questioned.
Art. 15- The artists who are jury members cannot take part in the contest.
Art. 16- The contest jury will be presided by:
Xavier COCHET Mayor of Saint-Mihiel, honorary president,
and
Jean-François CHASSAING,  chairman of the « Association Française pour la Connaissance de l'Ex-libris » (A.F.C.E.L., French Society of Ex-Libris Connoisseurs)
Pierre HIPPERT, town council member, Saint-Mihiel
Alain DUPOMMIER, town council member, Saint-Mihiel
         Erna KAMPMAN, town council member, Saint-Mihiel
         Guy VAUCEL, A.F.C.E.L. deputy chairman
        

Charles THIEBAUT, A.F.C.E.L. member
Brigitte VAST, librarian and secretary of the « Association des Amis de la                               Bibliotheque Bénédictine » (Society of Friends of the Benedictines' Library).
                                               « AFCEL »
Reglement du Concours d'Ex-libris


Art. 1- Les artistes de tout âge et de tous les pays peuvent participer au concours.
Art. 2-- Seuls les ex-libris réalisés a l'aide de l'impression en relief (X1 bois de fil, X2 bois de bout, X3 linogravure, X4 impressions en relief de planches en métal gravées, X5 impressions en relief de planches en métal conçues pour l'impression en creux, X6 impressions en relief de planches gravées non métalliques – par exemple synthétiques), de l'impression en creux (C1 burin sur acier, C2 burin sur cuivre, C3 eau-forte, C4 pointe seche, C5 aquatinte, C6 vernis mou, C7 maniere noire, C8 gravure en creux sur linoléum, plastique ou autres), de l'impression a plat (L1 autolithographie, S1 sérigraphie originale, S2 mimeographie (stencil au batik), S3 katazome (stencil au papier huilé), S4 kappa (stencil au jus de plaqueminier) seront acceptés ; les techniques mixtes doivent etre indiquées par des codes individuels séparés par des « + », par exemple C3+X1+X6 ; a l'exclusion de tous les autres procédés de reproduction.
Art. 3-- Chaque participant peut envoyer au maximum 3 ex-libris différents au concours. Ils doivent etre de date récente (réalisés en / ou depuis 2014) et livrés chacun en 3 exemplaires originaux. Ils resteront la propriété pleine et entiere des instances organisatrices du concours sans compensation ni redevance aux artistes créateurs.
Art 4- Il ne sera tenu compte que d'ex-libris authentiques, imprimés pour les livres d'une personne actuellement vivante, ou pour une institution réelle. La partie illustrative de l'ex-libris doit s'inspirer du theme « Armistice » élargi. En concertation avec le titulaire, l'ex-libris peut traiter de la personnalité des acteurs de l'armistice et/ou s'inspirer des livres parus sur le sujet et/ou plus largement faire référence a l'historique du procédé mettant fin a des hostilités entre armées en temps de guerre. Les envois qui ne concorderont pas avec le reglement ne seront pas présentés au jury.
Art. 5-Chaque ex-libris envoyé doit contenir dans le texte les mots `Ex libris' ou une variante ou traduction équivalente (« Livre de ... », « De la bibliotheque de... »), suivi du nom du titulaire. Le texte doit etre intégré dans l'image et etre en accord, tant avec celle-ci qu'avec le theme traité.
Art. 6- Si le texte fait utilisation d'un autre alphabet que l'alphabet latin, le participant doit marquer sur le bulletin d'inscription une translittération en alphabet latin, accompagnée, si nécessaire, d'une traduction française ou anglaise.
Art. 7- L'ex-libris étant une marque de possession destinée a etre collée dans des livres, la surface imprimée de la feuille ne doit pas surpasser 13 x 13 cm au maximum.
Art. 8- Les ex-libris envoyés doivent etre prets pour l'usage et pour etre collés dans des livres ; ils ne peuvent par conséquent etre ni montés sur papier, carton ou autres matériaux, ni etre encadrés.
Art 9-Chaque envoi doit etre accompagné d'un formulaire d'inscription notifiant en français ou en anglais :
- le nom, prénom, adresse complete, date et lieu de naissance de l'artiste participant.
- la technique d'impression, bien précisée et éventuellement pourvue d'explications pour les techniques mixtes.
- l'année de réalisation de l'ex-libris.
- le nom complet du titulaire.
- une description détaillée du theme traité.
- si nécessaire, translittération et/ou traduction des textes en alphabet autre que latin.
Art. 10-Les envois doivent parvenir avant le 30 avril 2018 a l'adresse suivante:

AFCEL c/o J-F Chassaing
9 rue des Acacias
F – 57680 NOVÉANT-sur-MOSELLE
FRANCE

Pour informations, s'adresser aux adresses suivantes :
jeanfrancois.chassaing@dbmail.com
afcel@dbmail.com
Les frais d'envoi restent a la charge des participants.
Art 11- Les artistes participants autorisent l'utilisation de la reproduction photographique de l'ouvre pour les documents (Sites Internet, catalogues, presse …) publiés avec mention du nom de l'artiste, dans le cadre de l'organisation du concours, dans des catalogues et autres publications sur l'art de l'ex-libris, toutefois sans que l'artiste ou le titulaire aient droit a quelque rémunération ou défraiement que ce soit.
Art. 12-L'artiste ayant réalisé l'ex-libris primé par le jury, recevra le Premier Prix de 1.500,00 € offert par la Ville de Saint Mihiel.
Un Second Prix sera offert par l'Association des Amis de la Bibliotheque Bénédictine, d'un montant de 500 €
Un troisieme prix sera attribué par l'A.F.C.E.L.en nature d'une valeur de 500 €.
Un quatrieme prix du Géant des Beaux Arts sera attribué en fourniture pour l'art.
Des mentions honorifiques pourront etre attribuées a des ex-libris non ­primés, mais de bonne qualité artistique.
Toutefois le jury aura la liberté de ne pas attribuer de prix en cas de manque de qualité.
La remise des prix se fera le jour du vernissage de la Biennale Internationale des Arts du Livre a Saint-Mihiel.
La présence des lauréats est fortement souhaitée.
Les lauréats seront hébergés a hauteur d'une nuit, les frais de voyage restant a leur charge.
Art. 13-Une sélection des ex-libris envoyés au concours sera exposée apres résultats, dans différents lieux de culture. Un catalogue raisonné sera édité a l'issue de l'exposition, et un exemplaire en sera remis a tous les participants sélectionnés.

Art. 14-Par leur participation au concours les artistes déclarent accepter les stipulations du reglement et les décisions du jury. Aucune discussion ou contestation sur les résultats du concours ne sera admise.
Art. 15- Les artistes qui seront membres du jury sont exclus de participation au concours.
Art. 16-Le jury de ce concours sera présidé par :
Xavier COCHET Maire de Saint-Mihiel Président d'Honneur
et
Jean-François CHASSAING, Président de l'Association Française pour la Connaissance de l'Ex-libris (A.F.C.E.L.).
et composé de :
Pierre HIPPERT, adjoint a la Culture de la Ville de Saint-Mihiel
Alain DUPOMMIER, adjoint a la Culture de la Ville de Saint-Mihiel
Erna KAMPMAN, adjointe a la Culture de la Ville de Saint-Mihiel
Guy VAUCEL, vice-président de l'A.F.C.E.L.
Charles THIEBAUT, membre de l'A.F.C.E.L.
Brigitte VAST, bibliothécaire et Secrétaire Générale de l'Association des Amis de la Bibliotheque Bénédictine.

Signé
« AFCEL »
German version
here
Dutch version
here
English version
here



International bookplate competition

"THE 300TH ANNIVERSARY
OF THE CORONATION OF THE PAINTING
OF THE MOTHER OF GOD OF TRAKAI.
REGINA LITUANIAE"
Trakai
Lithuania
The painting of Mother of God
here

In 2018, there will be a celebration of the 300th anniversary of the coronation of the painting of Our Lady of Trakai – the guardian of Lithuania. This follows the announcement in 2017 of the Trakai Church of the Visitation of the Blessed Virgin Mary as a Basilica. More about painting www.seniejitrakai.lt/assets/PDF/9.pdf (read from page 55).
Virgilijus Poviliunas, director of the Trakai History Museum, invites artists and creators of small graphic artworks from around the world to take part in an ex libris competition dedicated to the 300th anniversary of the coronation of the Trakai Mother of God painting.
Competition rules

The bookplates may belong to a real person or institution. Every bookplate must carry the obligatory inscription 'EX LIBRIS. REGINA LITUANIAE - 300' and the full name of the owner of the ex libris: an institution or individual person. In cases where only the initials of the individual person are indicated on the ex libris, his or her full name should be written on the reverse side. Ex libris could be dedicated to:

Clemens XI
Vytautas Rukas
Jonas Varaneckas
Traku bazilika
Traku istorijos muziejus (TIM)

Bookplates that do not include the obligatory inscription and the full name of the institution or individual person that owns the ex libris will not be allowed to participate in the competition or the exhibition of the bookplates.
The maximum length of the longer edge (print) of the ex libris should be 150 mm. Bookplates must be created using a traditional graphic technique. Works created using a computer will not be accepted. Bookplates will be accepted only when accompanied by a completed competition entry form. The entry form can be downloaded from the website ENTRY FORM
Five (5) signed copies of every bookplate print. On the reverse side of the bookplate should be written the full name of the author, their home address and information about the bookplate: the year of its creation, the graphic technique used and the bookplate's dimensions.

Competition bookplates must be received by 1 May 2018 at the following address:

International Bookplate Competition
Trakai History Museum
Kêstuèio 4,
LT–21104 Trakai, Lithuania
Evaluation
The competition jury will evaluate each ex libris submitted for the competition. Ex libris for the exhibition, catalogue and awards will be selected from the bookplates that conform to the terms of the competition.
The winners of the competition will be awarded the following prizes
1st Prize: 500,00 euros.
2nd Prize: 300,00 euros.
3rd Prize: 200,00 euros.
Authors of the selected bookplates will receive the exhibition catalogue free of charge. By the decision of the jury, authors of bookplates of high artistic value may be awarded prizes, presents and diplomas, established by the organiser or the sponsors.
The organiser, Trakai History Museum, will retain all entries. The organiser retains the right to publish bookplates received for the competition, and to use them for the purposes of advertisement and publishing without the payment of royalties to their authors. An exhibition of the competition bookplates will be held in Trakai Island Castle during July and August 2018. The results of the competition will be announced on the website http://www.trakaimuziejus.lt/2018-m-ekslibrisu-konkursas
Organiser of the competition
Trakai History Museum,
Kêstuèio g. 4, LT–21104 Trakai, ?
Lithuania
Partners of the competition
Trakai District Municipality
Trakai Art School
Parson of the Trakai Church of the Visitation of the Blessed Virgin Mary,
priest Jonas Varaneckas
Curators of the competition
Vidas Alvikas,
e-mail v.alvikas@trakaimuziejus.lt
Ph. +370 528 55286
Giedre Senuliene,
el. p. g.kudreviciute@trakaimuziejus.lt
Entry Form
here
otevøít = Open
uložit = Load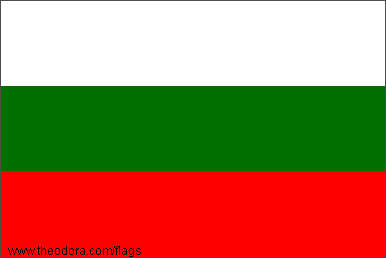 LYUBEN KARAVELOV REGIONAL LIBRARY – RUSE
organizes
XIV INTERNATIONAL EXLIBRIS COMPETITION RUSE 2018
Bulgaria
REGULATIONS FOR PARTICIPATION
THEME: "EX LIBRIS – EX LITTERA"

The subject of the contest provides an opportunity for artists to interpret the transmission and preservation of messages in time and space using alphabetic or signage systems of all cultures and peoples (signs, symbols, and letters). All known ways in the world for such communication can be recreated.
CONDITITONS
The competition is open to artists of all nationalities, without age restrictions.
The participants are divided into two age categories:
- Artists up to 18 years of age;
- Artists over 18 years of age.
All graphic techniques are eligible in case they allow replication labelled according the International standard identifier for EX LIBRIS.
The authors may participate with up to 3 (three) works, 4 (four) copies of each.
OBLIGATORY REQUIREMENTS
Filled and signed Application form, available at www.libruse.bg.
On each print's back a label that is attached to the Application form is filled in and glued. The author's name and the title of work must be written in English. In case of modifying any data from the Application form, the author is obliged to notify the Library.
The artwork must contain the text "EX LIBRIS – EX LITTERA". Other signs, letters, words and texts, may also be included. Each copy must be signed and dated by the author.
The maximum size of the image is 130/130 mm and of the graphic sheet 150/210 mm.
SENDING ADDRESS AND DEADLINE
The works should be sent by post by 31.05.2018 (the date of postmark).

Address:

"Lyuben Karavelov" Regional library
1st "Dondukov-Korsakov" Str.
7000 Ruse, Bulgaria
OWNERSHIP, RIGHTS OF USE AND PUBLICATION
The sent artworks become property of Lyuben Karavelov Regional library – Ruse and they are not returned to their respective authors. They become part of the permanent collection of the Graphic room and Regional Library – Ruse acquires following and simultaneously with the right of ownership any other rights on the art-works as stated in the provisions in the LARRR, including the right to freely use and give publicity of artworks in the context of the cultural policy of the institution without the express permission by the respective author and without any obligation to pay whatever remuneration to the author. Participation is regarded as an acceptance of this present Regulations by any author, and by lying their signature on the Application form they certifies the free and not deadline burdened transfer of rights on artwork sent for the benefit of the Library.
AWARDS
GRAND PRIX at the amount of 500 EURO
PRIX for children and students up to 18
Sponsor awards.
After a preliminary selection, admitted to the contest the authors will be presented in the catalogue with a work. A printed catalogue is issued, which each participant is entitled to receive against payment of postal charges. Each creator meeting the requirements of the Competition gets an electronic certificate of participation. All received works are published on Lyuben Karavelov Regional library's website www.libruse.bg and participate in a representative exhibition organized in the period September – October 2018. The selection and awards are determined by a professional jury: Prof. Bozhidar Yonov, Prof. Svetoslav Kokalov, Prof. Nikolay Drachev and Ivan Tokadzhiev.
For contacts and further information:
E-mail: service@libruse.bg, libruse@libruse.bg
Tel.:     +359 82 820 126
Fax:      +359 82 820 134
Mob. tel.: +359 878 574 916
Application form
here
(uložit = save as)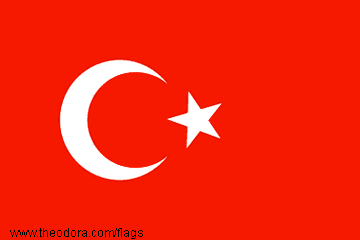 The 4th International Ex-libris Competition
Istanbul 2018
Turkey
Istanbul Ex-libris Society and Selcuk Ecza Deposu are organising an international ex-libris competition open to artists and designers from all countries in order to bring together and evaluate authentic ex-libris prints of highest aesthetic, artistic and technical quality, created as marks of ownership for books, to encourage artists and to introduce the art of ex-libris to the general public and create interest in the subject.
Rules:

Article 1.
  The subject is "pharmacie, drug and human health".
Article 2. Participants shall apply with at most 5 different works of art created after 2014. It is obligatory that 3 copies of each print be submitted.
Article 3. No limitation exists regarding printmaking techniques. In addition to traditional printmaking techniques, photographic works or computer designs shall also be accepted on condition that all works of art should be multi-copied. Photocopies, drawings or sketches shall not be accepted.
Article 4. The works of art shall be designed as ex-libris, i. e. as small-format art graphics created to be pasted into books to identify the owner. The ex-libris shall include the words "Ex libris", "Exlibris", "Ekslibris", "the bookplate of..." or an equivalent (for example, "from the library of...") together with the name of a living person or an existing institution for whom or for which it has been created.
Article 5. Each print shall be signed or initialled by the artist. It is obligatory that the ex-libris bear legibly on the back of the print the artist's name, the symbol of the technique used, the year of creation and the name of the owner. In case of the usage of a non-Latin alphabet, Latin alphabet version shall appear on the back of the print with the English translation where necessary.

Article 6. The paper support of the ex-libris must not be larger than 210 mm x 148,5 mm (A5). The printed surface of the ex-libris should not exceed 130 mm x 130 mm. It should fit esthetically onto the paper. The ex-libris shall not be pasted to a cardboard or coloured paper.
Article 7. The deadline for submission is 01 June 2018, the stamped postal date being decisive. The ex-libris shall be posted in the safest manner to avoid any kind of damage.
Article 8. The address for correspondence is:
Nazan Aksu Yuce
Selcuk Ecza Deposu
Altunizade Mah.
Kusbakisi Cad. No: 37
TR-34662 Nakkastepe
Istanbul
Turkey.

Tel: +90 (532) 437 99 76, E-mail: hasipp@ttmail.com
General information about subject: www.selcukecza.com.tr/en
General information about ex-libris: www.aed.org.tr/en
Article 9. Prizes:
First Prize (Ahmet Kelesoglu); 800 EURO.
Second Prize (Selcuk Ecza Deposu); 600 EURO.
Third Prize (Istanbul Ex-libris Society); 400 EURO.
Special Prize (Sitki M. Erinc / Sukru Erturk); 300 EURO.
Special Prize (Mürside Icmeli / Dincer Pilgir); 300 EURO.
Individuals and institutions are allowed to offer special prizes, which shall not be below 300 EURO. The Jury shall also be competent to attribute Honourable Mentions and Certificates of Honour to the ex-libris deserving honorary awards.
Article 10. The ex-libris shall be evaluated on the basis of their authenticity and originality, their artistic, technical and aesthetic merit, and the quality of the relation between the image and inscription in the composition.
Article 11. The Jury is composed of:
Martin R. Baeyens, Ex-libris Artist, Retired University Professor - Belgium
Aysen Erte, Ex-libris Artist, Turkey
Sukru Erturk, Ex-libris Artist, Banknote Designer, Turkey
M. Sonay Gurgen, Chairman of the Board of Selcuk Ecza Deposu
Hasip Pektas, Ex-libris Artist, University Professor - Turkey

Article 12.  Prize winners and artists who's work is selected for the exhibition will receive a free of charge catalogue.
Article 13. Submissions shall not be returned. Istanbul Ex-libris Society is entitled to use the exhibited ex-libris in the web-site, CD, catalogue, journals and books.

Article 14. A selection of the best works of art will be exhibited in Istanbul and Ermenek as of August  2018.
Article 15. By participating in the competition, an artist shall be considered to have accepted its terms and conditions, and agrees to abide by the decisions of the jury.
Article 16. Participants shall fill in the form given below and post it together with the works submitted.
. . . . . . . . . . . . . . . . . . . . . . . . . . . . . . . . . . . . . . . . . . . . . . . . . . . . . . . . . . . . . . . . . . . . . . . . . .
Form of The 4th International Ex-libris Competition - Istanbul 2018
(Please, fill in with Latin characters)
First Name:
Surname:
Address:
Mobile:                                                                      
E - mail:
Curriculum Vitae (in briefly):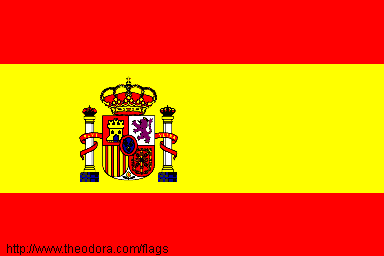 V 'LA TORRE DE L'ENCENALL'
INTERTATIONAL WOOD ENGRAVING AWARD
2018
Torredembarra
Spain
1.  Artists of any nationality may participate.
2.  Works shall be unpublished.

3.  The subject is free, and the technique is Woodcut. All techniques set out in the FISAE (International
Federation of Ex - libris Societies) regulations concerning Woodcut are admitted (abbreviated X).
4.  The award has three categories:
- Children's engraving award (up to 12 years old)
- Young artists' engraving award (aged 13 to 17)
- Adults' engraving award
5.  The  minimal measurements of the  woodblock  are  7 x 8 cm, the  maximum  is 18 x 13 cm; the maximum measurements of the printing paper are 38 x 28 cm.
6.  Each participant may present 1 unframed original work from a maximum of 5 original works that will not be returned, in order to enlarge the Municipal Archives collection.
7.  The works must be presented  with the title on the back and accompanied by the fact sheet for each work and a brief CV of the author in a sealed envelope.
8.  The   works  must  be  sent  to  the 
  Arxiu  Municipal   de  Torredembarra
  (Municipal  Archives  of Torredembarra)
  Plaça  del  Castell,  8,
Torredembarra
Catalonia-Spain
 between  Monday and Friday from 08.30 to 14.30, tel. (0034) 977640025. The delivery and collection of the artist's works is the responsibility of the artist. The organisation will accept no complaints regarding possible damage or losses.

9.  The admission period for original works ends on 17 October 2018. As for shipping, count as a valid date, which will take the seal stamped by the origin's post office.
10. A single award is established for each category, which may be declared void.
- Children's and Young's category: 200€ engraving material and a certificate.
- Adult category: 1500 Euros and a certificate
The monetary award is conceived as a monetary reward for the rights of acquisition of the work and  the  edition  of 33 signed  copies,  numbered  1/33  to  33/33,  which must  be  handed  it  as a previous requirement  before getting the prize. The  amount  is the  gross amount  received by the winner.
11. The  Jury shall be  with  the  following people:  Ms. Merce ALONSO,  Mr. Maria  CASAS,  Mr. Francesc
FONTBONA, and MR. Antoni GELONCH.
12. The jury's decisions are final.
13. The jury's decision shall be notified to the participants in autumn 2018 and the award ceremony will be held in the course of an event specified in time to give the verdict.
14. The award winning work will remain property of the Town of Torredembarra, kept in the Municipal
Archives,  and  it  will  possess  all  legal  rights  of  publishing,  it  being  understood   that  the  artist renounces property of the work and any right to complaint.
15. The winning piece shall be distributed to centres specializing in engravings so they can exhibit them to the public.
16. The artists chosen authorise the citation of their names, as well as the possible photographic reproduction  of their  works in brochures,  books, posters,  media  and activity programmes  of the organisation,
17. The exhibition of the works selected will take place in Torredembarra.
18. The organisers reserve the right to resolve any aspect not covered in these terms and conditions.
19. Taking part in this competition constitutes acceptance of these terms and conditions.
Sponsor: Culture Department of the Town of Torredembarra.
Organiser: Torredembarra Municipal Archives
Arxiu Municipal


APPENDIX


No information this time