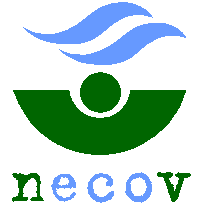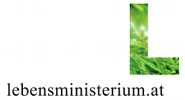 Topics
Contributions are solicited addressing the interaction between and interdependence of ecology and groundwater. Contributions should relate to the importance of groundwater and(or) groundwater/surface water and hyporheic zone interaction to the ecological systems and ecological processes of concern.
The following sessions are planned:

Session A: Interactions between surface water, hyporheic zone, saturated and unsaturated groundwater
Session B: Connections between ecology and groundwater recharge and evapotranspiration
Session C: Plant-groundwater interactions
Session D: Links between hydrology and biogeochemistry in groundwater
Session E: Modelling surface-water-groundwater systems
Session F: Modelling interactions between hydrology and ecology
Session G: Management, legal and regulatory issues
Session H: Bio-indicators of groundwater and surface water quality
Session S: Special Session on the implementation of WFD, with particular relevance to Groundwater and Surface water dependent terrestrial Ecosystems
The session aims to:
a. Identify how the different countries across Europe have used scientific information to characterise the Ground and Surface water dependent terrestrial ecosystems (i.e. what methodologies and how scientific information is used to underpin the methodology).
b. Evaluate how the different countries across Europe have defined and / or used the term 'Significant damage' to the groundwater dependent terrestrial ecosystem, due to the status (qualitative or quantitative) of the groundwater body (i.e. what science based thresholds are used to define 'significant' and 'damage', both within national and international protected nature conservation sites and outside those sites).
c. Share experience on how the different countries across Europe have used groundwater and surface water dependent ecosystems as measures to remedy problems of surface or groundwater bodies.(i.e. Which countries have used groundwater or surface water dependent terrestrial ecosystems as measures for either ground or surface water bodies that are failing their criteria under WFD).
The Special Session will be chaired by Dr. Johan Schutten (Hans), Senior Wetland Ecologist, Scottish Environment Protection Agency, and a to be announced chair.
When you submit an abstract through the Abstract Submission web page, in its subpage 'Select Topic ID Numbers' you can indicate there (check box) that you intend to contribute to this Special Session.
Appropriate topics, by way of example, include the following:
[1] Ecology-information requirements for groundwater/surface-water related systems and problems. What do ecologists wish/expect from hydrologists? Can hydrologists use ecological information? Do hydrologists and ecologists understand each other properly?
[2] Measurements and descriptors of the groundwater system important to ecologists
[3] Monitoring of groundwater (saturated, unsaturated, shallow, deep) and its application for ecological purposes
[5] Integrated approaches for design and management
[10] Legal/regulatory setting/framework (e.g. EU's Water Framework Directive ecological requirements)
[20] Interaction of ecology and groundwater recharge, chemistry, and biology
[21] Relationships between environmental conditions (soil moisture, pH, etc.) and occurrence of groundwater-dependent species (plants etc.), and groundwater modelling for these abiotic factors
[30] Integrated modelling of saturated-unsaturated and surface-water systems, with applications for ecology-related studies (wetlands, riverine systems, etc.)
[31] Catchment modelling, with applications for ecology-related studies
[32] Modelling of groundwater seepage (quantity, chemistry, dynamics, etc.) to surficial ecosystems, with applications for ecology-related studies
[40] Role of subsurface organisms in purifying groundwater, including relation to groundwater flow and the simulation of groundwater flow
[43] Ecosystem disturbances such as land use change, wildfires and permafrost melting and resulting changes in groundwater recharge, flow, and chemistry
[45] Wetland ecology and the role of groundwater –mapping, vegetation, processes, restoration, etc.
[46] Riverine (riparian) ecology and the role of groundwater –mapping, vegetation, processes, restoration, etc.
[47] Estuary ecology and the role of groundwater –mapping, vegetation, processes, restoration, etc.
[50] Biogeochemical cycles such as carbon and nitrogen as affected by the interaction of groundwater and ecology
[51] Nitrogen removal from groundwater or water by ecological processes
[55] Groundwater contamination effects on ecological systems and processes
[70] Interactions and feedbacks between groundwater, vegetation and precipitation
[80] Restoration of groundwater-dependent ecosystems, as a joint effort of ecologists and hydrologists
[91] Case studies
[--] Other subjects
The numbers between brackets are so-called "topic identification numbers" relating to your abstract. You will have to select the numbers best describing your work before you submit your abstract.