Conference Dinner
The Conference Dinner, on Tuesday, 16 September 2008, is included in the conference fee.
The Conference Dinner will be held in the Strahov Monastery on the hill aside to the Prague Castle. From the Monastery you will a have a wonderful view of the Little Quarter of Prague, the Vltava (Moldau) River, and the Old Town of Prague.
We have prepared the following programme
Transfer by historic tram from Olympik Hotel across Prague
Funny non-traditional way how to travel through the city of Prague accompanied by accordeon music and the typical Czech Becherovka Liquer.
Visit of the unique Strahov Library in Strahov Monastery
The Strahov Monastery was founded 1140 for the Premonstratesian order. The area includes the Basilika of Our Lady, Strahov Picture Gallery and as a highlight the unique Strahov Library, which is located in two large halls decorated with baroque ceiling frescos. There is a two-storey high Philosophical Hall dating from 1780 and the Theological Hall dating from 1679. The Strahov library book collection contains approximately 200,000 volumes, estimated to hold 260,000 works. The books are stored in the two halls and in adjacent depositories. Many of the works are old prints printed between 1501 and 1800.
Short walk to the terracce with fascinating overview of Prague
Dinner in the Monastery Restaurant with folklore music
The cuisine offered by the restaurant includes traditional Bohemian specialities prepared according to age-old recipes. Restaurant offers Pilsner Urquell Beer as well as home-made beer speciality the St.Norbert Beer. Wine served comes from best Moravian wine cellars.
Back transfer to the hotel by bus

Strahov Library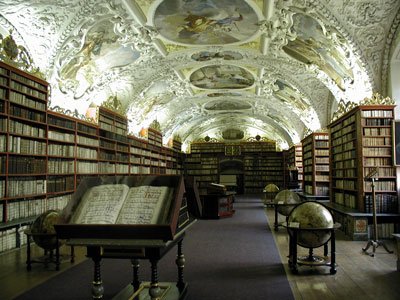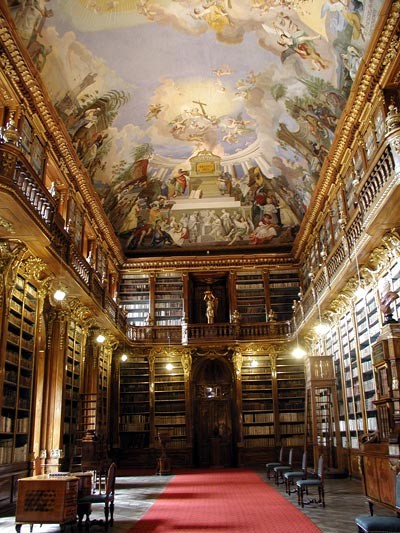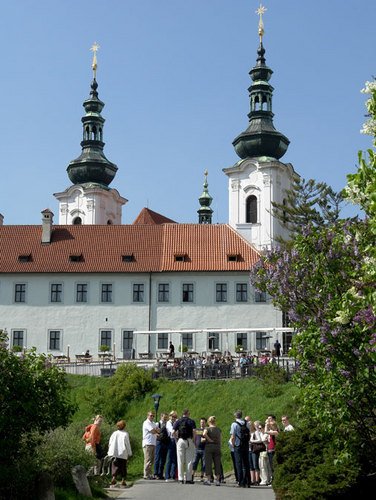 Theological Hall
Philosophical Hall
Monastery Exterior
Prague tram from the old days
Terrace with View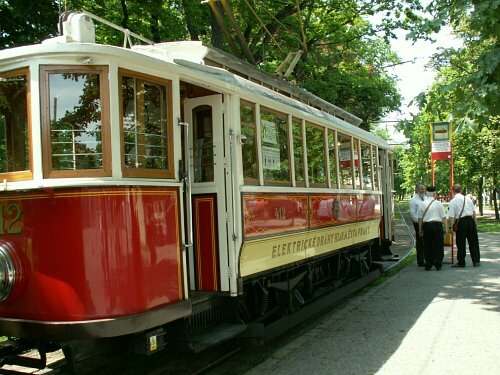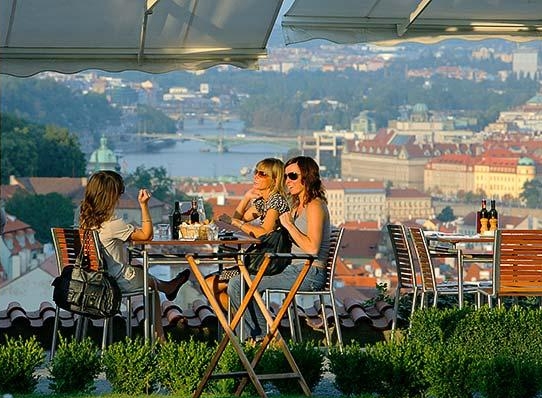 Monastery Restaurant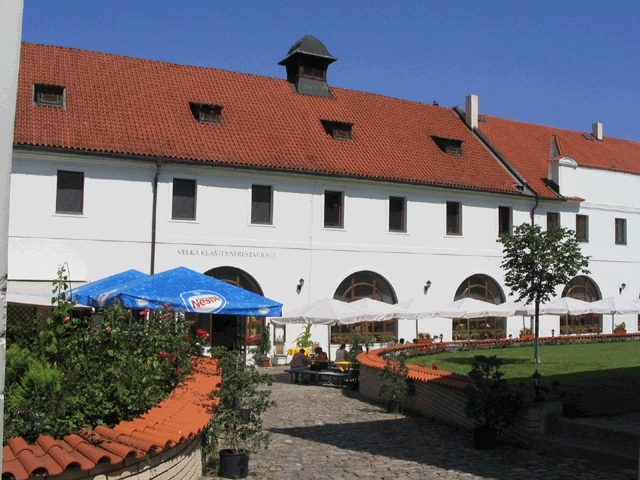 Exterior
Interior
More photos