News 2021:
October 2021:
After the covid-19 quiescence, we are back to schedule and about to drill the borehole S4 located in the newly discovered Baby maar Bazina near Liba village.
This drilling will cover the multidisciplinary targets of the project, in particular seismological, climatology and volcanological aims. The borehole will be 400m deep and will be located at the western side of the Liba Bazina maar. The drilling is supposed to cross the lacustrine sedimentary filling of the maar structure, breccia?, the contact of the maar with the host rocks (granites), and reaching the final depth in the solid granitic rocks. The planned depth of 400 m is supposed for seismic sensor deployment with low-noise and high S/N monitoring. The precise position of the drill site within the maar is located based on geophysical surveying, namely magnetics and electric resistivity, as well as geology, in cooperation with our colleagues. Enclosed you can find its location.
We
will start drilling in the first week of November.
In case you are in
terested in some parts or to partici
pate, please, let us know.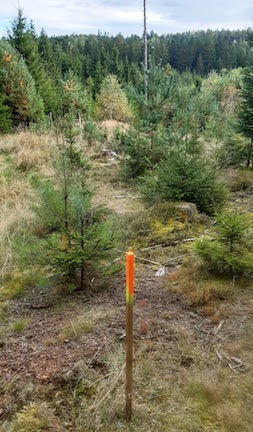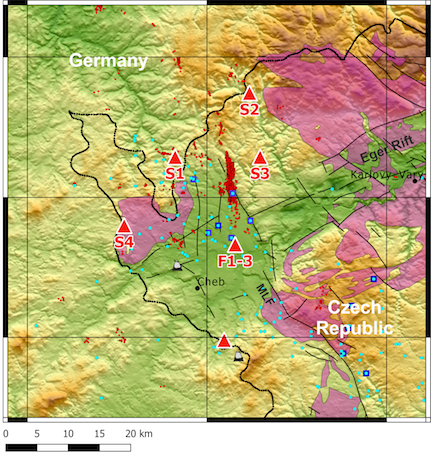 News 2018:

October 2018:
The
second seismological borehole Studenec S3 started the drilling.

After careful consideration of technical parameters, requirements for drilling, and the available budget we have chosen the drilling contractor for the borehole S3 in Studenec. The wireline drilling of 96 mm diameter to 400m depth will be cased by steel casing and cemented

.

Drilling has already started and the progress is quite fast. They expect to reach the target depth soon. Then well logging and casing will take place. The lithology is quite monotonous - phyllites. The core is being documented and will be available to the community.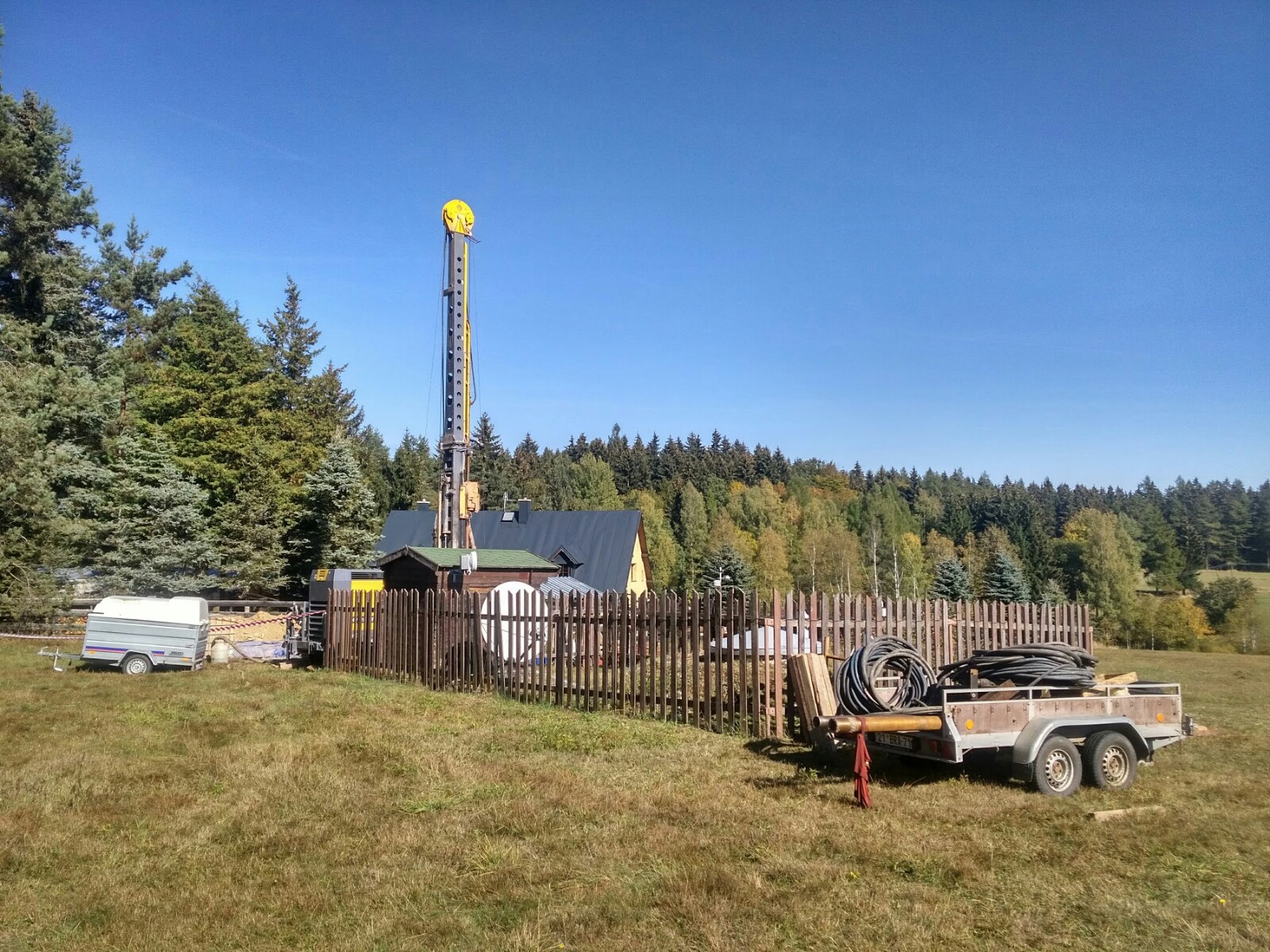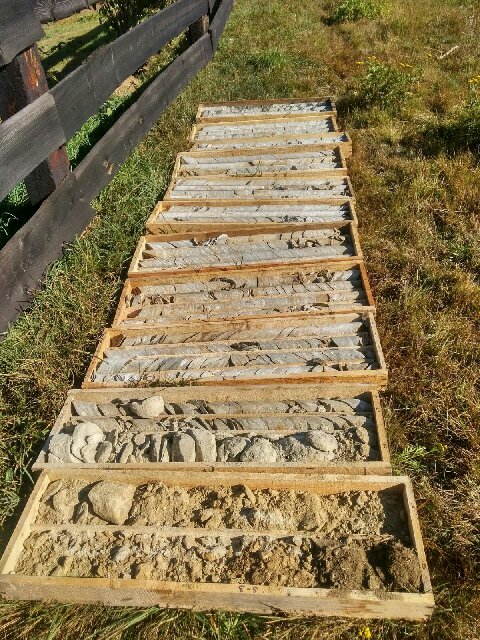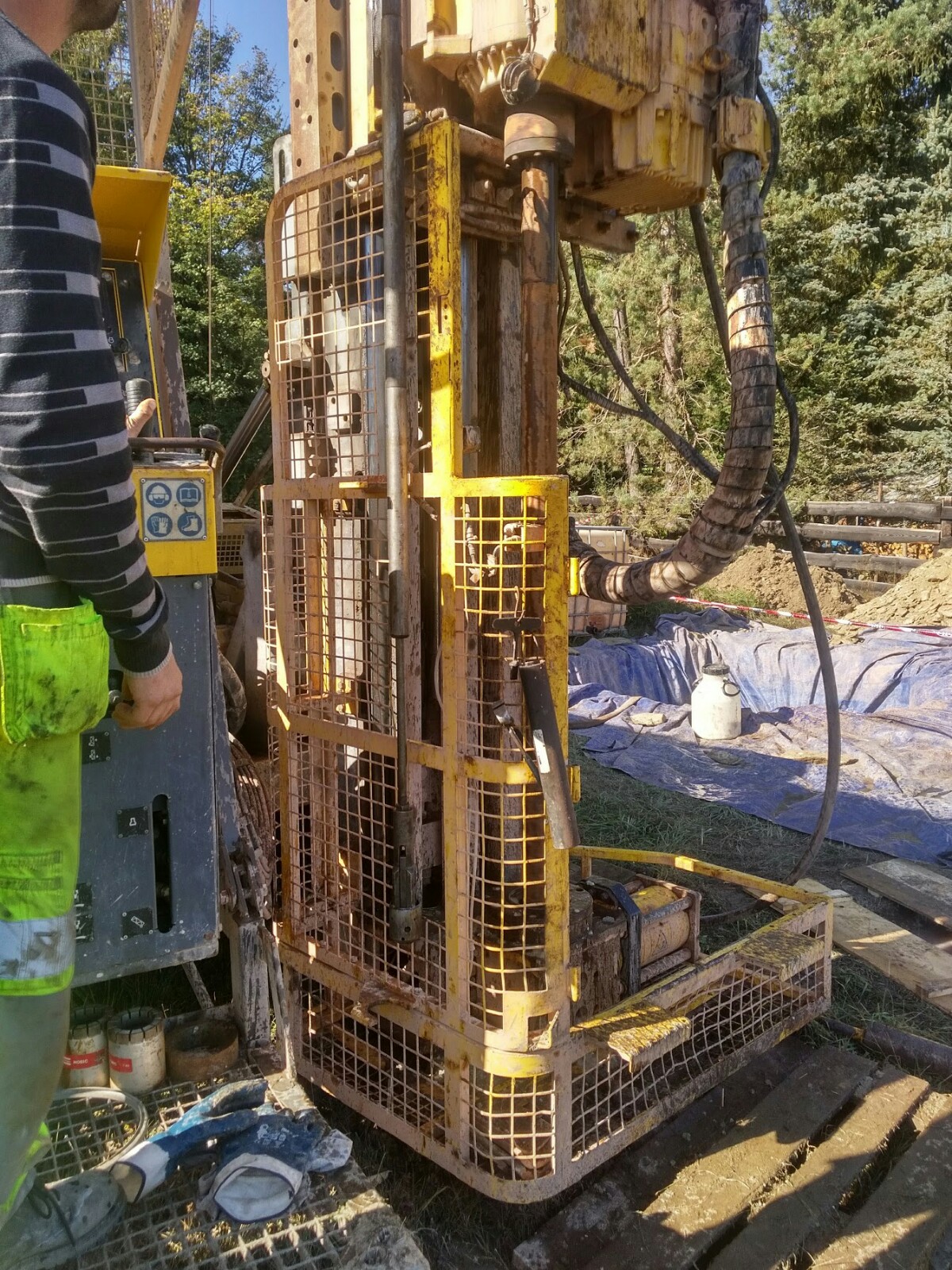 On October 9, the borehole Studenec reached the depth of 190m.
May 2018: The project meeting concerning the drilling in Hartoušov F3 and Mýtina S4 of the ICDP Eger was held in Skalná, hotel Garni Vildštejn, 14-15. 5. 2018. The meeting included also visits of fluid site Hartoušov and the maar site in Mýtina.
March 2018: The project officially started! The MoU for the ICDP Eger Rift Project was signed by the ICDP (International Continental Scientific Drilling Program) and two leading PI's institutions - German Research Centre for Geosciences and Charles University, Faculty of Natural Science.