Avian parasites study group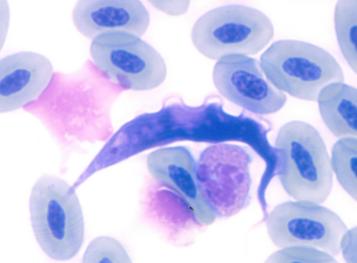 We have a new project "Avian trypanosomes: Biodiversity, vectors, and factors affecting prevalence". For this project, we have a free position starting from April 1st, 2014.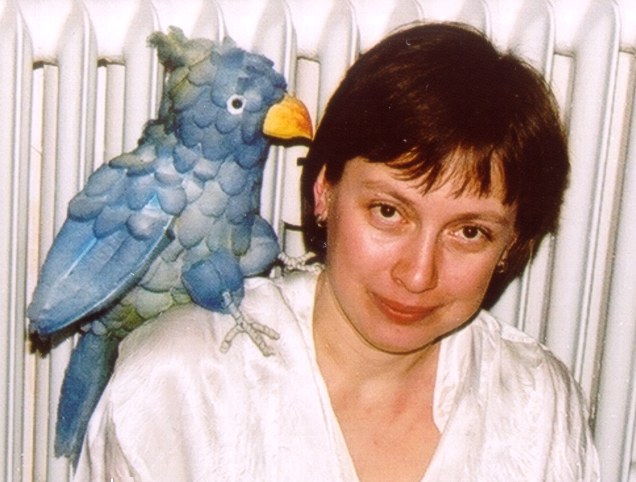 Jana Rádrová  Thesis: Bloodsucking diptera as hosts and vectors of infectious diseases

Petr Volf (photo)
Jan Votýpka (photo) (WWW)

in cooperation with
Ivan Čepička (Department of Zoology) WWW
Petr Voříšek (Czech Society for Ornithology)
Karel Weidinger (Palacky University, Olomouc)
Julius Lukeš (Institute of Parasitology, České Budějovice)
Alžběta Darolová (Institute of Zoology, Bratislava)
Lenka Zídková (Hradec Králové University) (photo)
We study vector-parasite-host interactions in bird populations.
The particular aims are:
* Identification of blood parasites, their prevalences and modes of transmission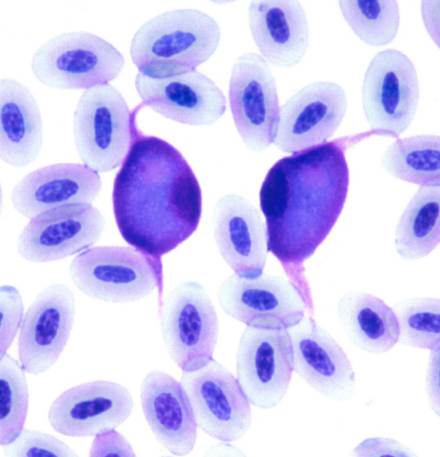 * Seasonal dynamics of ornithophilic Diptera
* Trypanosome host specificity, life cycle in the vector and experimental transmission
* Biodiversity of avian trypanosomes and haemosporidia
Publications
Kristofik J; Darolova A; Griggio M; Majtan J; Okuliarova M ; Zeman M ; Zidkova L; Hoi H. (2013) Does egg colouration signal female and egg quality in reed warbler (Acrocephalus scirpaceus)? (2013) ETHOLOGY ECOLOGY & EVOLUTION 25: 129-143 PDF
Synek P; Albrecht T; Vinkler M; Schnitzer J; Votypka J; Munclinger P (2013) Haemosporidian parasites of a European passerine wintering in South Asia: diversity, mixed infections and effect on host condition. PARASITOLOGY RESEARCH 112: 1667-1677 PDF

Synek P; Munclinger P; Albrecht T ; Votypka J (2013) Avian haemosporidians in haematophagous insects in the Czech Republic. PARASITOLOGY RESEARCH: 839-845 PDF
Zídková l., Szabová J., Čepička I., Svobodová M. (2012) Biodiversity of avian trypanosomes. Infection, Genetics and Evolution 12: 102-112 PDF
Valera F, Zídková L. Reproductive anatomy and fecundity estimation of the haematophagous ectoparasite Carnus hemapterus. Parasitol Research (2012) 110: 1733-1739 PDF
Votýpka J. , Szabová J. , Rádrová J., Zídková L. , Svobodová M. (2011) Trypanosoma culicavium sp. nov., an avian trypanosome transmitted by Culex mosquitoes. International Journal of Systematic and Evolutionary Microbiology 62: 745-754 PDF
Černý O., Votýpka J., Svobodová M. (2011) Spatial feeding preferences of ornithophilic mosquitoes, blackflies and biting midges. Medical and Veterinary Entomology 25: 104-108. PDF
Vinkler M., Schnitzer J., Munclinger P., Votýpka J., Albrecht T. (2010) Haematological health assessment in a passerine with extremely high proportion of basophils in peripheral blood. Journal of Ornithology 151: 841-849
Zídková L., Čepička I., Votýpka J., Svobodová M. (2010) Herpetomonas trimorpha sp. nov. (Trypanosomatidae, Kinetoplastida), a parasite of the biting midge Culicoides truncorum (Ceratopogonidae, Diptera). International Journal of Systematic and Evolutionary Microbiology 60: 2236-2246. PDF
Votýpka J., Synek P. & Svobodová M. (2009) Endophagy of biting midges attacking cavity-nesting birds. Medical and Veterinary Entomology 23: 277–280. PDF
Svobodová M, Zídková L, Čepicka I, Oborník M, Lukeš J, Votýpka J. (2007) Sergeia podlipaevi gen. nov., sp. nov. (Trypanosomatidae, Kinetoplastida): a parasite of the biting midges (Ceratopogonidae, Diptera). International Journal of Systematic and Evolutionary Microbiology 57:423-32. PDF
Volf P., Hajmová M., Sádlová J. ,Votýpka J. (2004) Blocked stomodeal valve of the insect vector: similar mechanism of transmission in two trypanosomatid models. International Journal for Parasitology 34: 1221—1227 PDF
Votýpka J., Svobodová M. (2004) Trypanosoma avium: experimental transmission from black flies to canaries. Parasitology Research 92: 147-151 PDF
Votýpka j., Lukeš J., Oborník M. (2004) Phylogenetic relationship of Trypanosoma corvi with other avian trypanosomes. Acta Protozoologica 43: 225-231 PDF
Modrý D., Votýpka J., Svobodová M. (2004) Note on the taxonomy of Frenkelia microti (Findlay & Midleton, 1934) (Apicomplexa: Sarcocystidae) Systematic Parasitology 58: 185-187 PDF
Svobodová M., Voříšek P., Votýpka J., Weidinger K. (2004) Heteroxenous coccidia (Apicomplexa: Sarcocystidae) in the populations of their final and intermediate hosts: European buzzard and small mammals. Acta Protozoologica 43: 251-260 PDF
Votýpka J., Šimek J., Tryjanowski P. (2003) Blood parasites, reproduction and sexual selection in the red-backed shrike (Lanius collurio). Annales Zoologici Fennici 40: 431-439 PDF
Votýpka J., Oborník M., Volf P., Svobodová M., Lukeš J. (2002) Trypanosoma avium of raptors (Falconiformes): phylogeny and identification of vectors. Parasitology 125: 253-263 PDF
Lukeš J., Votýpka J. (2000) Trypanosoma avium: Novel features of the kinetoplast structure. Experimental Parasitology 96: 178-181 PDF
Mugridge N.B., Morrison D.A., Johnson A.M., Luton K., Dubey J.P., Votýpka J., Tenter A.M. (1999) Phylogenetic relationships of the genus Frenkelia: a review of its history and new knowledge gained from comparison of large subunit ribosomal ribonucleic acid gene sequences. International Journal for Parasitology 29: 957-972 PDF

Votýpka J., Hypša V., Jirků M., Flegr J., Vávra J., Lukeš J. (1998) Molecular phylogenetic of Frenkelia spp. (Protozoa, Apicomplexa) to Sarcocystis falcatula Stiles 1893: Is the genus Sarcocystis paraphyletic? Journal of Eucaryotic Microbiology 45: 137-141 PDF
Voříšek P., Votýpka J., Zvára K., Svobodová M. (1998) Heteroxenous coccidia increase the predation risk of parasitized rodents. Parasitology 117: 521-524 PDF
Svobodová M., Votýpka J. (1998) [Occurence of blood protists in raptors (Falconiformes)]. Buteo 10: 51-56 PDF

Svobodová M. (1997) [Heteroxenous coccidia of raptors and owls from the Czech and Slovak Republics] Buteo 9: 35-42 PDF
Svobodová M. (1996) Sarcocystis from goshawk (Accipiter gentilis) with great tit (Parus major) as intermediate host. Acta Protozoologica 35: 223-226 PDF
Svobodová M., Cibulková M. (1995) Isospora sp. (Apicomplexa: Eimeriidae) of Icterine Warbler (Hippolais icterina, Passeriformes, Sylviidae): The possibility of parents to nestlings transmission. Acta Protozoologica 34: 233-235 PDF
Svobodová M. (1994) Isospora, Caryospora and Eimeria (Apicomplexa: Eimeriidae) of passeriform birds from Czech Republic. Acta Protozoologica 33: 101-108 PDF
Abstracts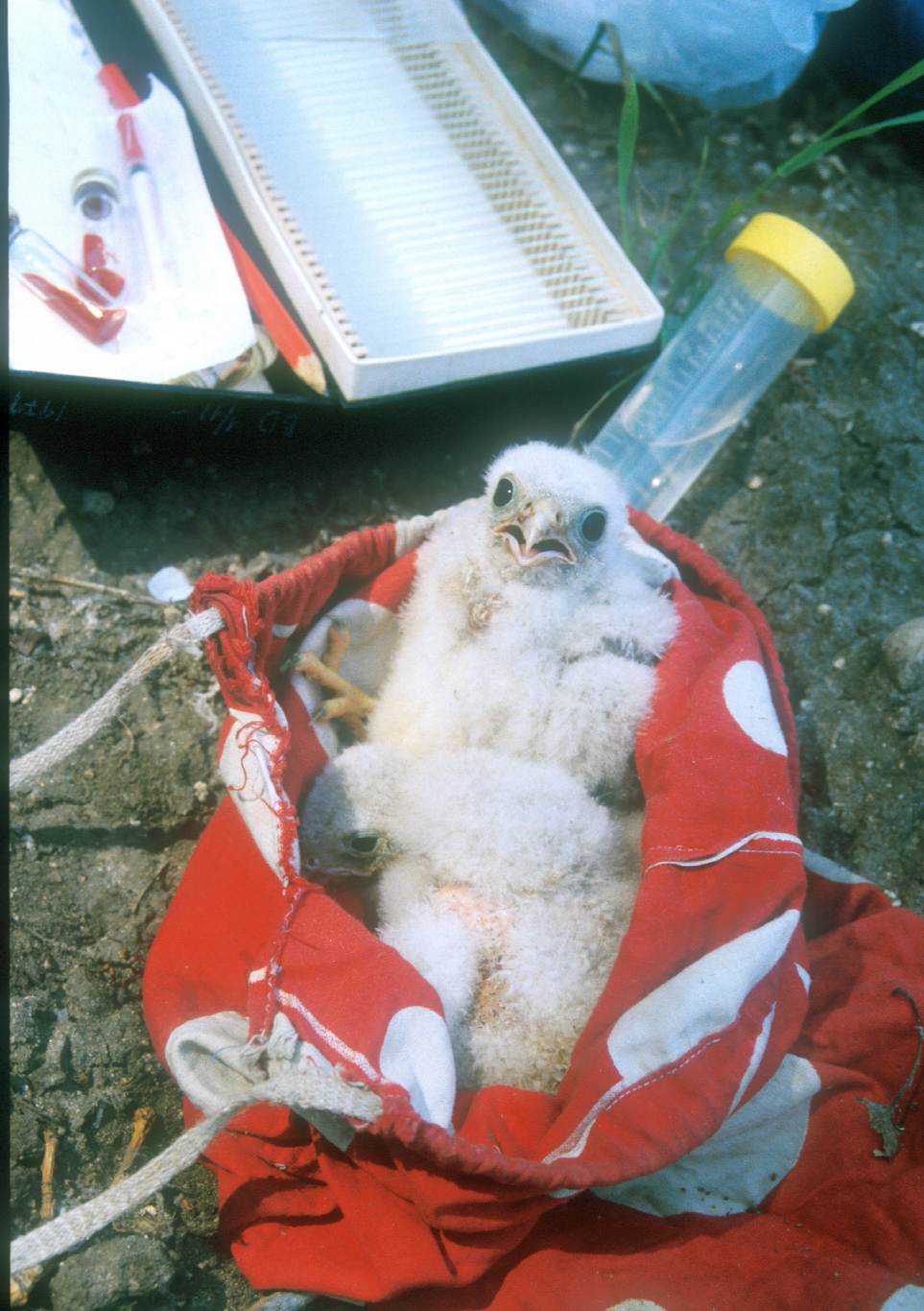 Zídková L., Votýpka J., Čepička I., Svobodová M. (2005) How many trypanosome species are there in birds? Alauda 73: 245
Černý O., Votýpka J., Svobodová M. (2005) Passerine trypanosomes: Morphological heterogeneity and spatial distribution of vectors. Alauda 73: 275-6
Votýpka J., Svobodová M., Volf P. (2002) Development of avian trypanosomes in mosquitoes. Journal of Eukaryotic Microbiology, http://www.jeukmic.org/abstr/int/c4/c410.html
Votýpka J., Svobodová M., Volf P., Lukeš J. (2001) Species composition and vectors of avian trypanosomes - molecular evidence. Journal of Eukaryotic Microbiology , www.jeukmic.org/abstr/int/c3/c308.html
Votýpka J., Svobodová M., Voříšek P., Peške L., Lacina D., Volf P. (2000) Blood parasites and haematophagous insects of raptors (Falconiformes) in the Czech Republic. Journal of Eukaryotic Microbiology 47(2): A http://www.jeukmic.org/abstr/int/c2/c208.html
Voříšek P., Diviš T., Svobodová M.: Distribution of Frenkelia parasites in the buzzard andits rodent prey. The Ornithological Notebook of the XXI International Ornithological Congress, Vienna, August 20-25, 1994
Svobodová M., Votýpka J., Voříšek P. (1998): Frenkelia, buzzards and rodents: multiple mechanisms of parasite survival strategy. Bulletin of the Scandinavian Society for Parasitology 8: 83-84

Votýpka J., Svobodová M., Voříšek P., Peške L., Lacina D., Volf P. (1998): Blood parasites and haematophagous insects of raptors (Falconiformes) in the Czech Republic. Bulletin of the Scandinavian Society for Parasitology 8: 87
Svobodová M., Votýpka J., Voříšek P. (1995): Frenkelia spp. in the populations of their final and intermediate hosts. European J. Protistol. 31: 467. Abstract from the 2nd Eur. Congress of Protistology and 8th Eur. Conference on Ciliate Biology, 21-26 July, Clermont-Ferrand, France