News
Artur, Eva and Lukrecie defended their bachelor thesis
29/07/2020
Artur, Eva and Lukrecie successfully defended their bachelor thesis and obtained the bachelor degree. Congratulations!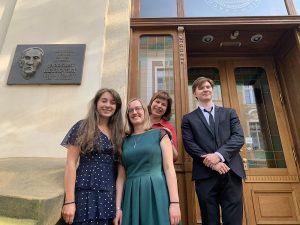 Marketa discussed a healthy diet in TV live discussion show
04/06/2020
Marketa discussed a healthy diet and food nutrition in a live discussion show called "You have the floor", "Máte slovo" on Czech Television (channel #1). Link here.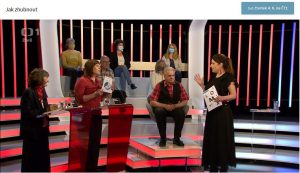 TARGET project: aimed at bacterial resistance
05/03/2020
The JPIAMR initiative (Joint Programming Initiative on Antimicrobial Resistance) was launched in 2011 with the aim of creating an international platform and coordinating national and international research programmes focused on combating growing bacterial resistance to antimicrobial agents. The Czech Republic joined this initiative in 2017.
In the 9th call of this initiative, an international team with Czech representation succeeded with a project entitled "Prevention of Antibiotic Resistance by TARGEted Treatment of Pneumonia in Children (acronym TARGET)". The coordinator of the project is Assoc. Prof. Marien De Jonge (Radboud University Medical Centre, Nijmegen, The Netherlands) and the Czech principal investigator is Assoc. Prof. Markéta Martínková (Faculty of Science, Charles University). From 1st March 2020, the entire team will have three years to work on the development of a new strategy to fight the antibiotic resistance of pathogenic bacteria.
Today Marketa talked about the project in the Czech Television – interviews starts at time 9:30 (a 24-hour news channel in Czech language ČT24, owned and operated by Czech Television).
Our new study on the heme sensor histidine kinase, AfGcHK has been accepted
December 30, 2019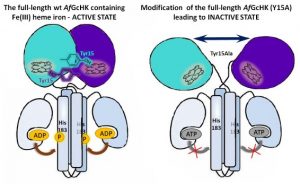 Disruption of the dimerization interface of the sensing domain in the dimeric heme-based oxygen sensor AfGcHK abolishes bacterial signal transduction
Tereza Skalova, Alzbeta Lengalova, Jan Dohnalek, Karl Harlos, Peter Mihalcin, Petr Kolenko, Martin Stranav, Jan Blaha, Toru Shimizu and Markéta Martínková (2020) in Journal of Biological Chemistry DOI: 10.1074/jbc.RA119.011574
Marketa was invited by The Embassy of Japan in the Czech Republic to reception at Ambassador's Residence (Mr. Kaoru SHIMAZAKI) as a member of the Network of Alumni and Students of Japanese Schools.
December 4, 2019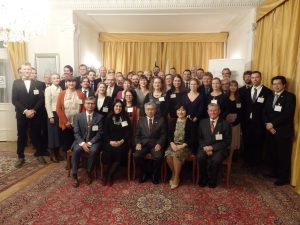 Our review on heme sensor proteins has been accepted
October 26, 2019

Heme: Emergent roles of heme in signal transduction, functional regulation and as catalytic centres
Shimizu T., Lengalova A., Martínek V., Martínková M. (2019)
in Chemical  Society Reviews (Royal Society of Chemistry), 48 (24), 5624-5657 DOI: 10.1039/c9cs00268e, IF2017 = 40.443
We published a new paper on diguanylate cyclase (YddV)
September 9, 2019
Kinetic analysis of a globin-coupled diguanylate cyclase, YddV: Effects of heme iron redox state, axial ligands, and heme distal mutations on catalysis
in Journal of Inorganic Biochemistry (Elsevier) DOI:  doi.org/10.1016/j.jinorgbio.2019.110833
Group photo 2019
July 17, 209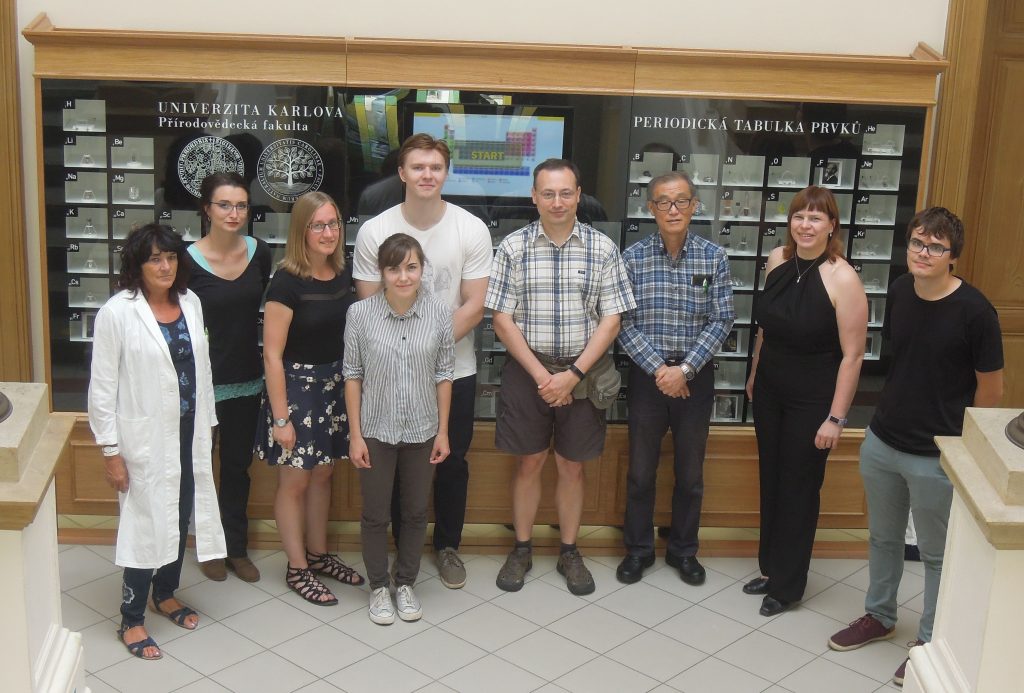 Dr. David Hanna (School of Chemistry and Biochemistry, Georgia Institute of Technology, Atlanta, USA) held a lecture
July 23, 2019
Lecture title was:

Characterization and Use of Genetically Encoded Fluorescent Heme Sensors to Interrogate Heme Trafficking, Dynamics, and Signaling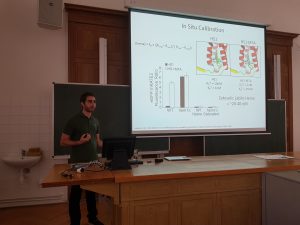 Jakub and Peter successfully finalized their Master of Science studies. Jakub will continue as a PhD student and Peter will work for a private chemical company. Congratulations!
July 19, 2019