About Prague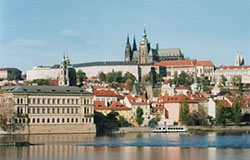 Prague is the capital of the Czech Republic. Into its present-day shape it has been developing for eleven centuries. Nowadays it covers a total area of 496 square kilometers with more than 1,100 000 inhabitants.
Almost three million tourists come to visit Prague every year. In 1992 the historical core of the city covering 866 hectares was listed in the UNESCO World Cultural and Natural Heritage Register.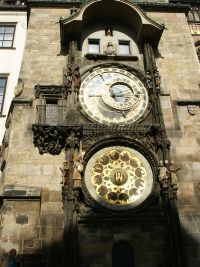 "Praga caput regni" has been inscribed in Prague's coat of arms. And rightly so. Since the very beginning, Prague has always played an important role in the history of both the nation, country and Europe. Since the Middle Ages, Prague has been known as one of the most beautiful cities of the world, and has been attributed adjectives such as "golden", "city of hundred spires", "the crown of the world", "a stone dream" etc.
Throughout centuries, prominent personalities paid homage to it. W. A. Mozart, L. van Beethoven, F. M. Dostoyevsky, A. Rodin, G. Apollinaire, P. I. Tchaikovsky, O. Kokoschka as well as the British Queen Elizabeth II and Pope John Paul II professed their beguilement by its attractiveness and architectural beauty. Writers and poets, such as Jan Neruda, Jaroslav Hasek, Jaroslav Seifert, Franz Kafka, Max Brod and Egon Erwin Kisch featured their home town in their works.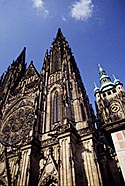 The historical core of the city is situated on both banks of the Vltava river and consists of 6 parts - formerly independent urban units unified in the 18th century. They are as follows:
Stare Mesto (Old Town), Josefov (the preserved part of the former Jewish Town - today part of the Old Town), Nove Mesto (New Town), Mala Strana (Lesser Town), Hradcany and Vysehrad. Naturally, most of the historical monuments, museums and galleries are concentrated there.
Common weather in Prague on June: average temperature is around 25 ° C, shiny, somewhat cloudy, very poor wind.
100 CZK (Czech Crown; Kč) = 3.5 €
Current exchange rates are here >>