Photo together with Obsilova group at BIOCEV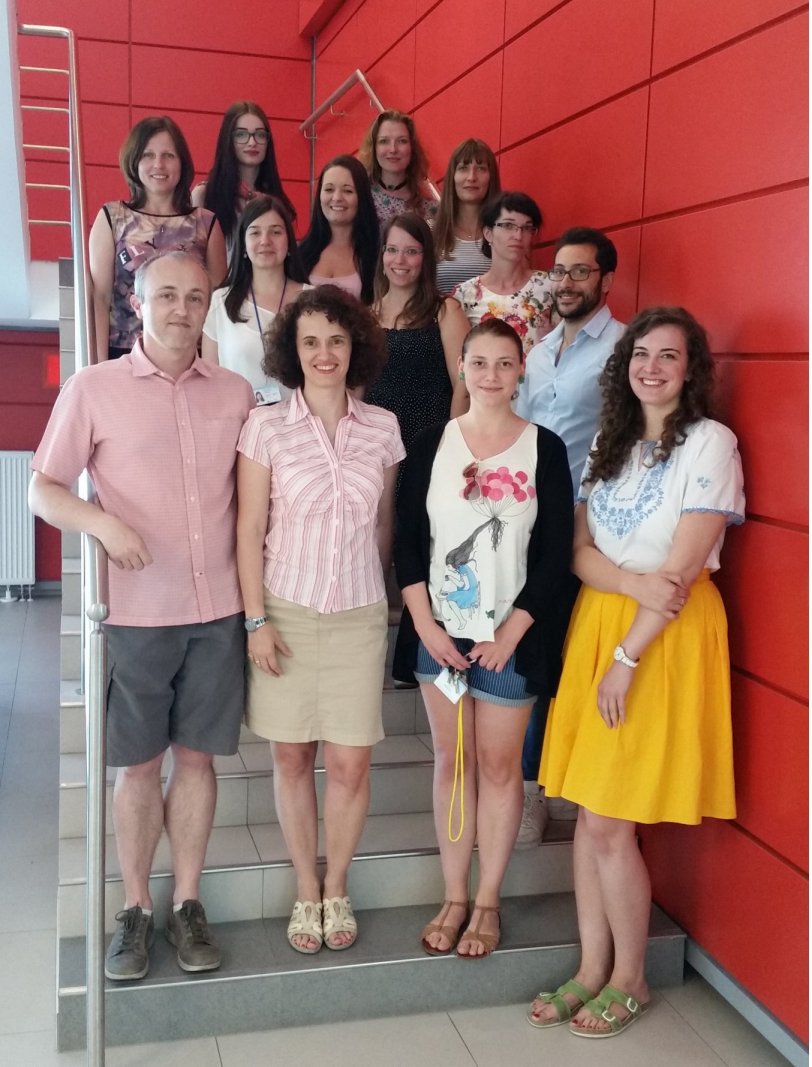 Recently taken photo together with Obsilova group at BIOCEV in Vestec.
Position available/Hledáme nové studenty
Positions available for motivated students (Bc., NMgr., Ph.D. study) - please contact prof. Tomas Obsil for more details.
Postdoc position available
Postdoc position available in: Structural biology of 14-3-3 protein complexes
Institution: Charles University, Faculty of Science, Prague, Czech Republic
Job description: Our lab focuses on understanding molecular mechanisms by which protein function can be regulated. In particular, we are interested in 14-3-3 proteins and their complexes with proteins involved in apoptosis, cancer, G-protein and calcium-triggered signaling pathways. We employ both biophysical (fluorescence spectroscopy, analytical ultracentrifugation, SAXS, X-ray crystallography, NMR, protein structure modeling, etc.) and biochemical (recombinant protein expression, site-directed mutagenesis) approaches to understand the details of how the activity and function of protein-protein complexes are regulated. The project is expected to utilize excellent instrumentation of Faculty of Science, Charles University and Biotechnology and Biomedicine Center of the Academy of Sciences and Charles University in Vestec (X-ray diffraction, crystallization, MS, NMR, analytical ultracentrifugation etc.).
Qualification: Candidates with PhD in Biochemistry, Biophysics, Chemistry, Molecular Biology or similar and experience in protein biochemistry (especially with hands on experience with protein purification) and structural biology are encouraged to apply. The successful candidate should be highly motivated individual with own initiative and independence. Good knowledge of English is required.
How to apply: Interested applicants should e-mail a CV and a cover letter explaining their suitability and motivation for the position and previous experience to prof. Tomas Obsil (obsil@natur.cuni.cz).
The salary will be determined based on the experience of the candidate.