Cena Vojtěcha Jarošíka za rok 2020
První rok s koronavirovou pandemií přinesl řadu kvalitních studentských publikací, takže ani letos nebylo snadné vybrat mezi přihlášenými studenty a absolventy laureáty Ceny Vojtěcha Jarošíka za vynikající studentskou publikaci v oboru ekologie.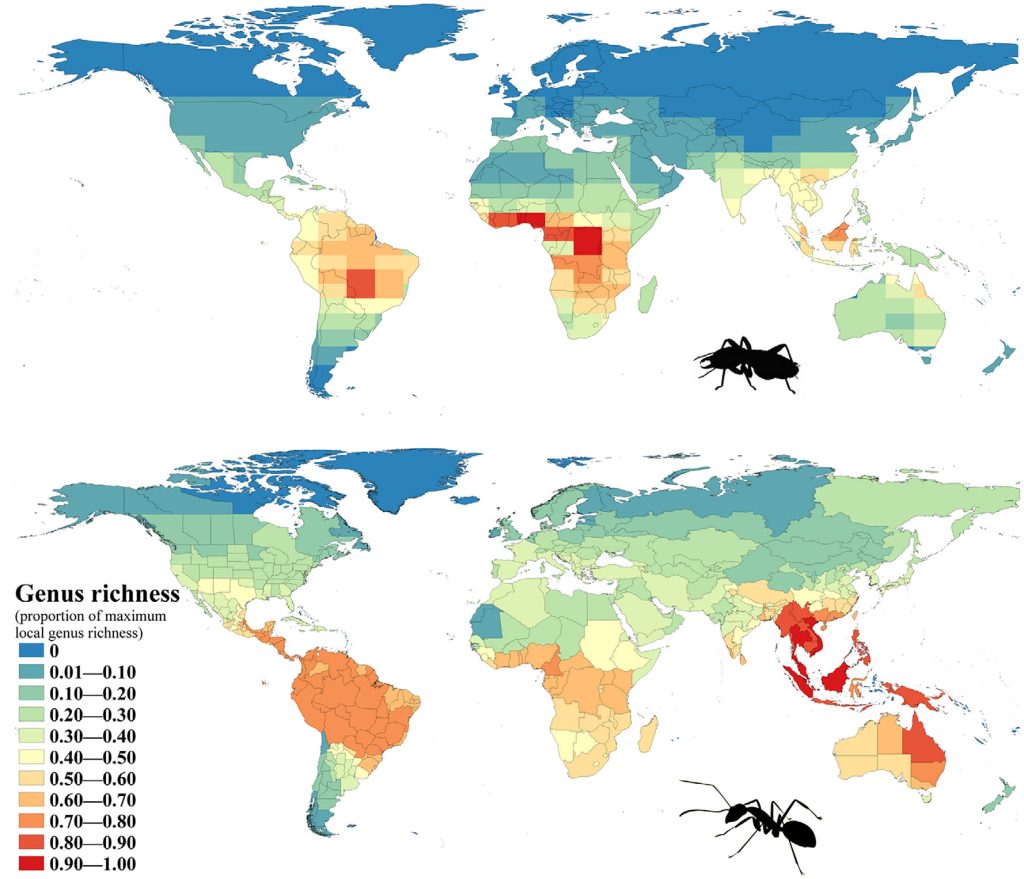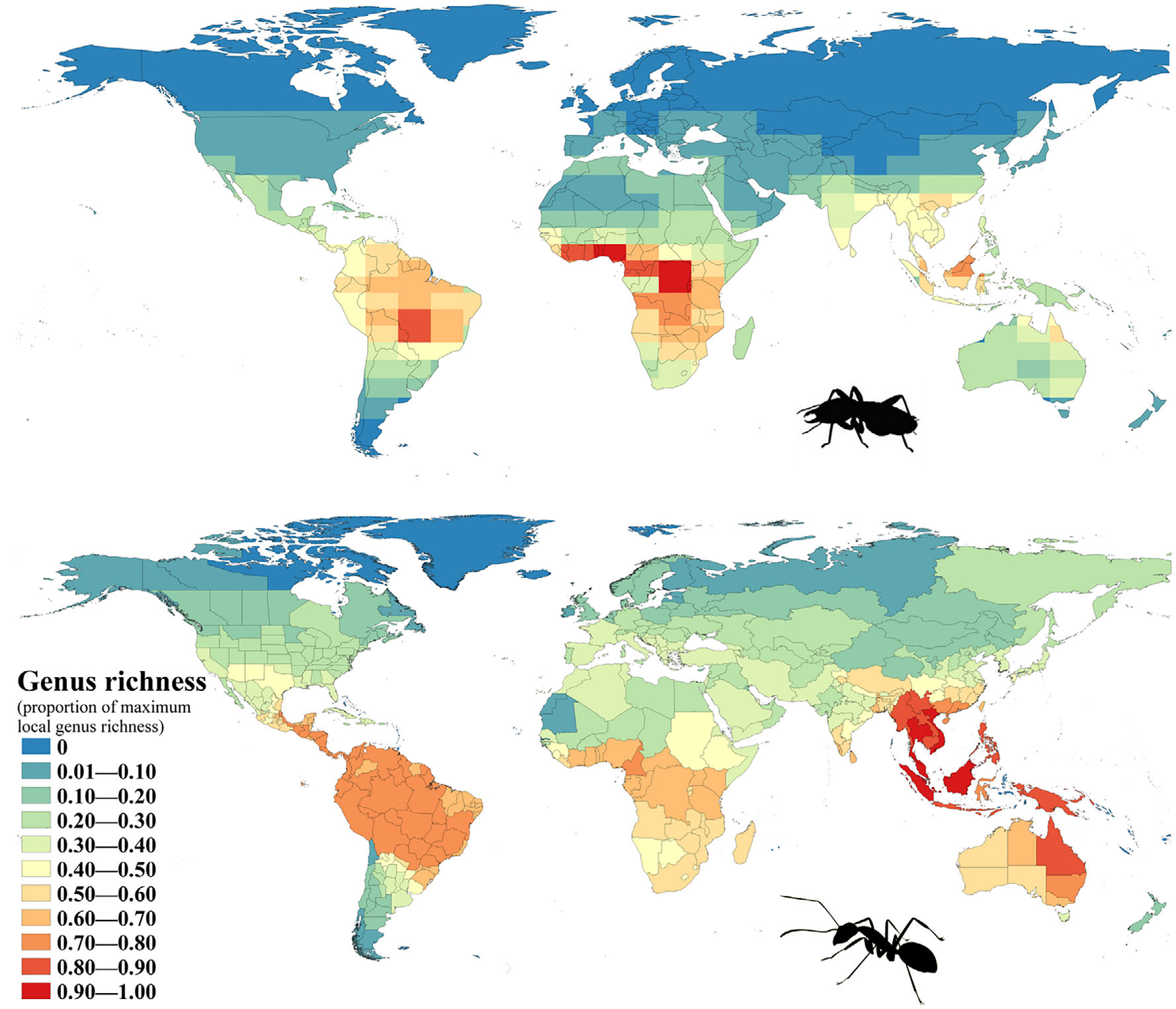 V sedmém ročníku soutěže bylo přihlášeno celkem osmnáct prvoautorských studentských publikací, jež vyšly v mezinárodních recenzovaných časopisech v kalendářním roce 2020. Oproti předchozímu rekordnímu roku je to sice o 2 práce méně, ale jejich kvalita je i nadále velmi vysoká. Přihlášené publikace posoudilo již tradičně deset hodnotitelů složených ze zástupců České společnosti pro ekologii a katedry ekologie PřF UK, přičemž každý z nich měl za úkol vybrat na základě originality prací a jejich příspěvku k ekologickému poznání tři. Fakt, že dvě třetiny z přihlášených prací se dostaly do užšího výběru alespoň některého z hodnotitelů, jednoznačně prokazuje, že proniknout na pomyslné stupně vítězů nebylo snadné a že mnozí doktorandi a doktorandky našich vysokých škol během svého studia sepisují opravdu kvalitní vědecké práce.
Z genderového hlediska tvořily přihlášené práce perfektně vyvážený soubor (polovina prací vznikala na klávesnici studentek), z geografického již méně. Deset prací vzniklo v rámci doktorského studia na různých biologických katedrách Univerzity Karlovy, šest na Jihočeské univerzitě a dvě na Ostravské univerzitě. V mnohých případech (včetně všech tří letos oceněných) měli zároveň první autoři studií sdílenou afiliaci s některým z ústavů AV ČR, kde příslušný výzkumný tým působí. Přes výše zmíněnou "prostorovou heterogenitu" je výsledek hodnocení vyvážený – každá oceněná práce vznikla na jiné instituci.
Na prvním místě se umístil přehledový článek Jiřího Tůmy, absolventa Přírodovědecké fakulty Jihočeské univerzity působícího zároveň v Biologickém centru AV ČR, publikovaný v Biological Reviews pod názvem "Ant-termite interactions: an important but under-explored ecological linkage". Další dvě oceněné práce sdílely shodný počet bodů. Jednou byla paleobotanická studie Anny Šolcové, doktorandky katedry botaniky Přírodovědecké fakulty Univerzity Karlovy afiliované zároveň k brněnské paleoekologické laboratoři Botanického ústavu AV ČR, nazvaná "Abrupt vegetation and environmental change since the MIS 2: A unique paleorecord from Slovakia (Central Europe)" a vydaná v časopise Quaternary Science Reviews. Poslední oceněnou je pak publikace Jana Kočího z Přírodovědecké fakulty Ostravské univerzity a liběchovského Ústavu živočišné fyziologie a genetiky AV ČR, jež vyšla v Molecular Ecology pod názvem "No evidence for accumulation of deleterious mutations and fitness degradation in clonal fish hybrids: Abandoning sex without regrets".
Všichni tři ocenění budou pozváni jako zvaní přednášející na nejbližší konferenci České společnosti pro ekologii, a jeden z nich se může těšit i na uhrazení nákladů na vybranou evropskou ekologickou konferenci, kde bude reprezentovat ČSPE a mladou generaci českých ekologů obecně. Doufejme, že pandemická situace umožní konání vědeckých setkání i mimo kyberprostor…
V příštím roce (do konce dubna 2022) bude možno přihlásit do soutěže o Cenu Vojtěcha Jarošíka studentské prvoautorské publikace vyšlé ve finální podobě během r. 2021. Doufejme, že se mezi nimi objeví i články z letos absentujících kampusů v Brně, Olomouci, na Suchdole či ve Vodňanech…
---
Nejlépe hodnocené publikace nominované na Cenu Vojtěcha Jarošíka za r. 2020
1. Tuma J., Eggleton P., Fayle T.M. (2020): Ant-termite interactions: an important but under-explored ecological linkage. Biological Reviews 95: 555-572. DOI: 10.1111/brv.12577
2.–3. Šolcová A., Jamrichová E., Horsák M., Pařil P., Petr L., Heiri O., Květoň J., Křížek M., Hartvich F., Hájek M., Hájková P. (2020): Abrupt vegetation and environmental change since the MIS 2: A unique paleorecord from Slovakia (Central Europe). Quaternary Science Reviews 230: 106170. DOI: 10.1016/j.quascirev.2020.106170
2.–3. Kočí J., Röslein J., Pačes J., Kotusz J., Halačka K., Koščo J., Fedorčák J., Iakovenko N., Janko K. (2020): No evidence for accumulation of deleterious mutations and fitness degradation in clonal fish hybrids: Abandoning sex without regrets. Molecular Ecology 29: 3038-3055. DOI: 10.1111/mec.15539
---
Ostatní přihlášené práce (seřazené abecedně dle autorů)
Aldorfová A., Knobová P., Münzbergová Z. (2020): Plant-soil feedback contributes to predicting plant invasiveness of 68 alien plant species differing in invasive status. Oikos 129: 1257-1270. DOI: 10.1111/oik.07186
Brown J.J., Rodríguez-Ruano S.M., Poosakkannu A., Batani G., Schmidt J.O., Roachell W., Zima J. Jr., Hypša V., Nováková E. (2020): Ontogeny, species identity, and environment dominate microbiome dynamics of wild kissing bugs (Triatominae). Microbiome 8: 146. DOI: 10.1186/s40168-020-00921-x
Čertnerová D., Škaloud P. (2020): Substantial intraspecific genome size variation in golden-brown algae and its phenotypic consequences. Annals of Botany 126: 1077–1087. DOI: 10.1093/aob/mcaa133
E‐Vojtkó A., de Bello F., Durka W., Kühn I., Götzenberger L. (2020): The neglected importance of floral traits in trait-based plant community assembly. Journal of Vegetation Science 31: 529–539. DOI: 10.1111/jvs.12877
Hejduková E., Elster J., Nedbalová L. (2020): Annual cycle of freshwater diatoms in the high arctic revealed by multiparameter fluorescent staining. Microbial Ecology 80: 559–572. DOI: 10.1007/s00248-020-01521-w
Kolar V., Boukal D.S. (2020): Habitat preferences of the endangered diving beetle Graphoderus bilineatus: implications for conservation management. Insect Conservation and Diversity 13: 480–494. DOI: 10.1111/icad.12433
Kuťáková E., Meszárošová L., Münzbergová Z., Baldrian P. (2020): Evaluating the role of biotic and chemical components of plant-soil feedback of primary successional plants. Biology and Fertility of Soils 56: 345-358. DOI: 10.1007/s00374-019-01425-z
Maicher V., Sáfián Sz., Murkwe M., Delabye S., Przybyłowicz L., Potocký P., Kobe I.N., Janeček Š., Mertens J.E.J., Fokam E.B., Pyrcz T., Doležal J., Altman J., Hořák D., Fiedler K., Tropek R. (2020): Seasonal shifts of biodiversity patterns and species' elevation ranges of butterflies and moths along a complete rainforest elevational gradient on Mount Cameroon. Journal of Biogeography 47: 342-354. DOI: 10.1111/jbi.13740
Meter B., Starostová Z., Kubička L., Kratochvíl L. (2020): The limits of the energetical perspective: life-history decisions in lizard growth. Evolutionary Ecology 34: 469–481. DOI: 10.1007/s10682-020-10054-0
Sottas C., Reif J., Kreisinger J., Schmiedová L., Sam K., Osiejuk T.S., Reifová R. (2020): Tracing the early steps of competition-driven eco-morphological divergence in two sister species of passerines. Evolutionary Ecology 34: 501–524. DOI: 10.1007/s10682-020-10050-4
Szefer P., Molem K., Sau A., Novotny V. (2020): Impact of pathogenic fungi, herbivores and predators on secondary succession of tropical rainforest vegetation. Journal of Ecology 108: 1978-1988. DOI: 10.1111/1365-2745.13374
Veselá A., Dostálek T., Maan R., Münzbergová Z. (2020): Seed mass and plant home site environment interact to determine alpine species germination patterns along an elevation gradient. Alpine Botany 30: 101–113. DOI: 10.1007/s00035-020-00242-7
Višňovská D., Pyszko P., Šigut M., Kostovčík M., Kolařík M., Kotásková N., Drozd P. (2020): Caterpillar gut and host plant phylloplane mycobiomes differ: a new perspective on fungal involvement in insect guts. FEMS Microbiology Ecology 96: fiaa116. DOI: 10.1093/femsec/fiaa116
Vlk L., Tedersoo L., Antl T., Větrovský T., Abarenkov K., Pergl J., Albrechtová J., Vosátka M., Baldrian P., Pyšek P., Kohout P. (2020): Alien ectomycorrhizal plants differ in their ability to interact with co-introduced and native ectomycorrhizal fungi in novel sites. ISME Journal 14: 2336–2346. DOI: 10.1038/s41396-020-0692-5
Vlk L., Tedersoo L., Antl T., Větrovský T., Abarenkov K., Pergl J., Albrechtová J., Vosátka M., Baldrian P., Pyšek P., Kohout P. (2020): Early successional ectomycorrhizal fungi are more likely to become alien than other ectomycorrhizal fungi. New Phytologist 227: 1289–1293. DOI: 10.1111/nph.16557