Ceny Vojtěcha Jarošíka za roky 2015 a 2016
Během velmi povedené konference ČSPE, jež se konala ve dnech 25. – 27. září 2017 v kampusu ČZU Praze, byly veřejně vyhlášeni laureáti Ceny Vojtěcha Jarošíka za vynikající studentskou publikaci v oboru ekologie za roky 2015 a 2016. Tuto cenu společně udělují katedra ekologie PřF UK v Praze a Česká společnost pro ekologii. Cena spojená s finanční odměnou 10 tis. Kč je vyhlašována na počest profesora Vojtěcha Jarošíka (1958-2013), zakladatele výše uvedené katedry, jenž významně přispěl k rozvoji tohoto vědního oboru nejen na Univerzitě Karlově.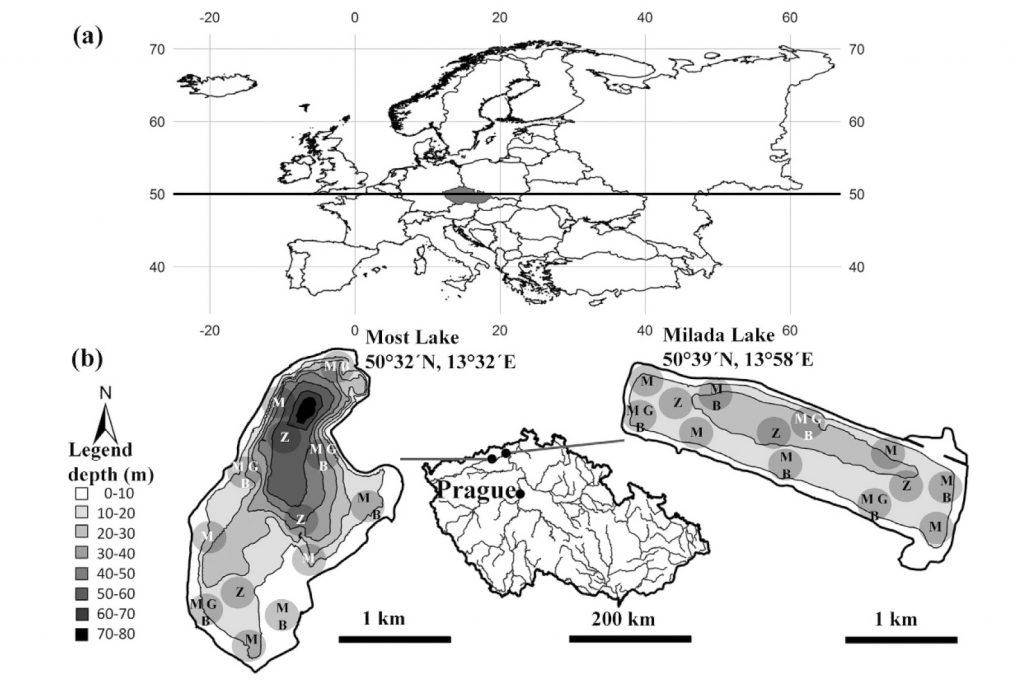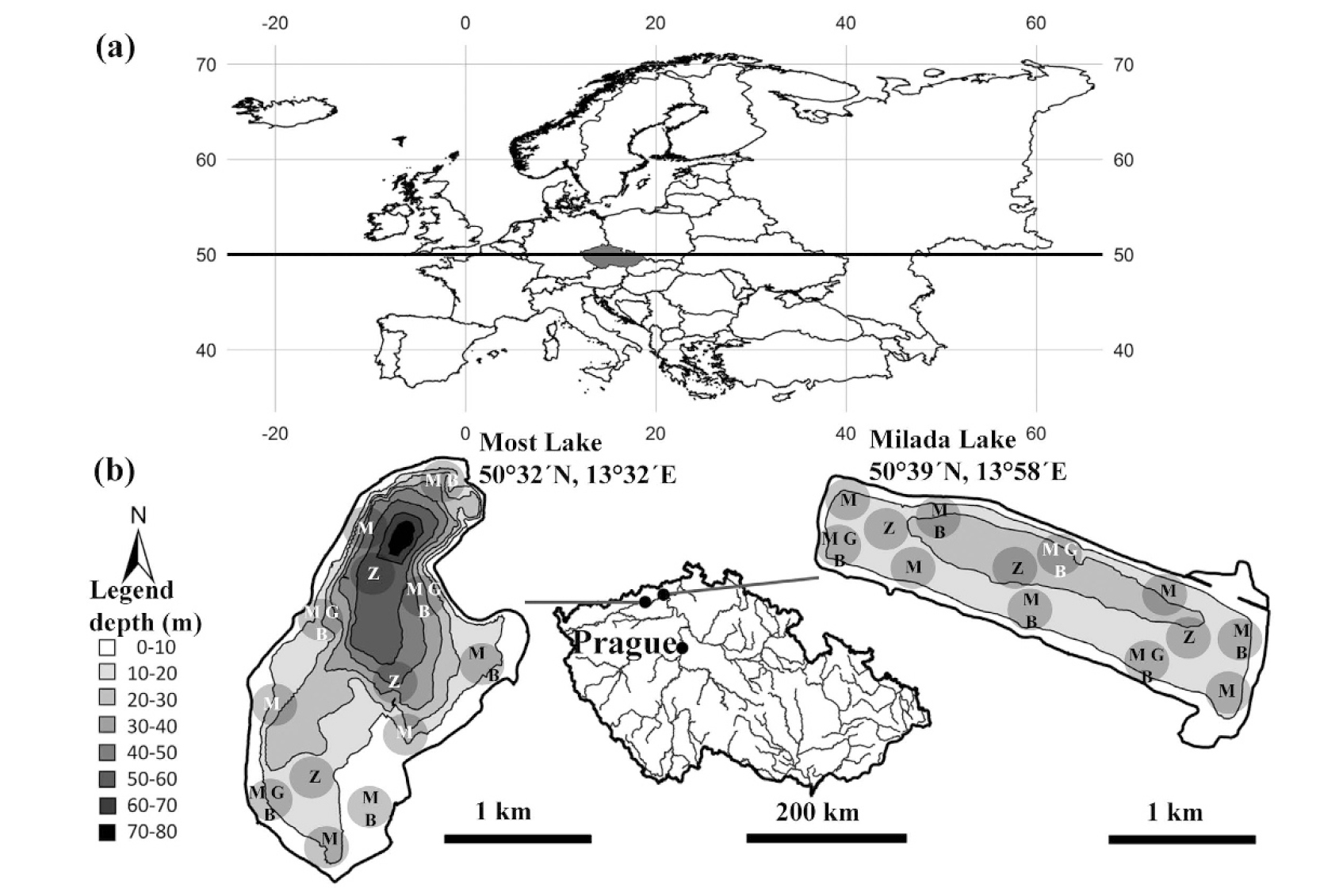 S potěšením můžeme konstatovat, že práce přihlašované do soutěže si udržují vysokou kvalitu a dobře ilustrují, že studenti českých vysokých škol jsou schopni produkovat publikace srovnatelné s mezinárodní konkurencí. I přednášky oceněných studentů na konferencích ČSPE ukázaly, že jsou schopni svá zjištění skvěle představit odbornému publiku.
První ročník ceny umožňoval přihlásit publikace ze dvou let (za roky 2013 a 2014) a sešlo se jich celkem třináct, do druhého ročníku (za r. 2015) bylo přihlášeno celkem dvanáct a do třetího ročníku (za r. 2016) devět prací. I přes tento mírný pokles počtu přihlášených prací měli hodnotitelé (celkem 13 odborníků z katedry ekologie PřF UK i z ČSPE) těžkou práci zúžit výběr na tři preferované publikace z daného roku, protože se jednalo o široký výběr kvalitních publikací na nejrůznější ekologická témata, od teoretických prací přes analýzy společenstev až po behaviorální nebo molekulární studie zaměřené na jeden modelový druh či rod. Taxonomicky byl přitom pokryt téměř celý strom života, mezi studovanými organismy nechyběli mikrobi, protista, rostliny ani živočichové.
Laureátem Ceny Vojtěch Jarošíka za rok 2015 se jednoznačně stal Martin Weisser z katedry botaniky Přírodovědecké fakulty Univerzity Karlovy za práci "A simple model for the influence of habitat resource availability on lateral clonal spread " publikovanou v časopise Proceedings of the Royal Society of London B: Biological Sciences. Za rok 2016 byli vyhlášení laureáti dva, se shodným bodovým hodnocením. První laureátkou byla Ivana Vejříková, doktorská studentka hydrobiologie na Jihočeské univerzitě řešící svůj doktorský projekt na českobudějovickém Hydrobiologickém ústavu AV ČR, za práci "Distribution of herbivorous fish is frozen by low temperature" publikovanou v periodiku Scientific Reports. Druhým byl Petr Čapek, doktorand oboru Biologie ekosystémů na Jihočeské univerzitě, oceněný za článek "Drivers of phosphorus limitation across soil microbial communities" publikovaný v časopise Functional Ecology.
Druhý a třetí ročník ceny ukázal, že síly mezi muži a ženami jsou v případě produkce nominovatelných prací na našich vysokých školách přeci jen vyrovnané. Dominance studentek mezi uchazeči z prvního ročníku (Ž:M 11:2) se neopakovala, za r. 2015 naopak převažovali studenti (Ž:M 4:8) a v posledním ročníků se poměr srovnal (Ž:M 5:4). Souhrou okolností jsme zatím udrželi perfektní "genderovou vyrovnanost" i mezi doposud oceněnými.
Co se mění jen pomalu, je převaha prací přihlášených z "domovské fakulty" Vojtěcha Jarošíka, pražské PřF UK. V r. 2015 byly jen tři práce odjinud (po jedné z Brna, Českých Budějovic a Olomouce), v r. 2016 byli tři z devíti uchazečů studenty Jihočeské univerzity (dva z nich se však umístili na prvních příčkách), ostatní byli znovu doktorandy PřF UK. Je však vhodné připomenout, že mnozí z přihlášených své projekty řeší primárně na některém ze spolupracujících ústavů AV ČR a jednalo se tedy každoročně o poměrně pestrý výběr výzkumných týmů.
Pevně doufáme, že kvalitní publikace vznikají i na jiných akademických pracovištích a že se to projeví ve struktuře prací přihlášených do následujícího ročníku Ceny. Nejpozději do 30. dubna 2018 bude možno přihlásit do soutěže o Cenu Vojtěcha Jarošíka studentské prvoautorské publikace vyšlé ve finální podobě během r. 2017.
---
Nejlépe hodnocené práce druhého a třetího ročníku Ceny Vojtěcha Jarošíka
2016
1.-2. Vejříková I., Vejřík L., Syväranta J., Kiljunen M., Čech M., Vašek M., Sajdlová Z., Chung S.H.T., Šmejkal M., Blabolil P., Frouzová J. & Peterka J. (2016): Distribution of herbivorous fish is frozen by low temperature. Scientific Reports 6, 39600. DOI. 10.1038/srep39600
1.-2. Čapek P., Kotas P., Manzoni S. & Šantrůčková H. (2016): Drivers of phosphorus limitation across soil microbial communities. Functional Ecology 30, 1705–1713. DOI: 10.1111/1365-2435.12650
3. Juračka P., Declerck S.A.J., Vondrák D., Beran L., Černý M. & Petrusek A. (2016): A naturally heterogeneous landscape can effectively slow down the dispersal of aquatic microcrustaceans. Oecologia 180, 785–796. DOI: DOI: 10.1007/s00442-015-3501-5
2015
1. Weiser M. & Smyčka J. (2015). A simple model for the influence of habitat resource availability on lateral clonal spread. Proceedings of the Royal Society of London B: Biological Sciences 282, 20150327. DOI: 10.1098/rspb.2015.0327
2. Volf M., Hrcek J., Julkunen-Tiitto R. & Novotny V. (2015): To each its own: differential response of specialist and generalist herbivores to plant defence in willows. Journal of Animal Ecology 84, 1123-1132. DOI: 10.1111/1365-2656.12349
3. Ryšánek D., Hrčková K. & Škaloud P. (2015). Global ubiquity and local endemism of free-living terrestrial protists: phylogeographic assessment of the streptophyte alga Klebsormidium. Environmental Microbiology17, 689-698. DOI: 10.1111/1462-2920.12501
---
Ostatní přihlášené práce (v abecedním pořadí)
2016
Čuda J., Skálová H., Janovský Z. & Pyšek P. (2016): Juvenile biological traits of Impatiens species are more strongly associated with naturalization in temperate climate than their adult traits. Perspectives in Plant Ecology, Evolution and Systematics 20, 1–10. DOI: 10.1016/j.ppees.2016.02.007
Diáková K., Čapek P., Kohoutová I., Mpamah P.A., Bárta J., Biasi C., Martikainen P.J., Šantrůčková H. (2016): Heterogeneity of carbon loss and its temperature sensitivity in East-European subarctic tundra soils. FEMS Microbiology Ecology 92, fiw140. DOI: 10.1093/femsec/fiw140
Husáková I. & Münzbergová Z. (2016): The effect of current and historical landscape structure and species life-history traits on species distribution in dry grassland-like forest openings. Journal of Vegetation Science 27, 545–556. DOI: 10.1111/jvs.12390
Kladivová A. & Münzbergová Z. (2016): Interacting effects of grazing and habitat conditions on seedling recruitment and establishment. Journal of Vegetation Science, 27, 834–843. DOI: 10.1111/jvs.12395
Šulc M., Procházka P., Čapek M., Honza M. (2016): Common cuckoo females are not choosy when removing an egg during parasitism. Behavioral Ecology 27, 1642-1649. DOI: 10.1093/beheco/arw085
Žifčáková L., Větrovský T., Howe A. & Baldrian P. (2016): Microbial activity in forest soil reflects the changes in ecosystem properties between summer and winter. Environmental Microbiology 18, 288–301. DOI: 10.1111/1462-2920.13026
2015
Copilaș-Ciocianu D. & Petrusek A. (2015): The southwestern Carpathians as an ancient centre of diversity of freshwater gammarid amphipods: insights from the Gammarus fossarum species complex. Molecular Ecology 24, 3980-3992. DOI: 10.1111/mec.13286
Čuda J., Skálová H., Janovský Z. & Pyšek P.(2015): Competition among native and invasive Impatiens species: the roles of environmental factors, population density and life stage. AoB PLANTS 7, plv033. DOI: 10.1093/aobpla/plv033
Jílková V., Cajthaml T. & Frouz J. (2015). Respiration in wood ant (Formica aquilonia) nests as affected by altitudinal and seasonal changes in temperature. Soil Biology & Biochemistry 86, 50-57. DOI: 10.1016/j.soilbio.2015.03.024
Koláčková M., Prokůpková L., Albrecht T. & Hořák D. (2015): Incubation temperature influences trade-off between structural size and energy reserves in Mallard hatchlings. Physiological and Biochemical Zoology 88, 1-10. DOI: 10.1086/679602
Kollár J., Fránková M., Hašler P., Letáková M.& Poulickova A. (2015): Epiphytic diatoms in lotic and lentic waters – diversity and representation of species complexes. Fottea 15, 259-271. DOI: 10.5507/fot.2015.022
Mrugała A., Kozubíková-Balcarová E., Chucholl C., Cabanillas Resino S., Viljamaa-Dirks S., Vukić J. & Petrusek A. (2015): Trade of ornamental crayfish in Europe as a possible introduction pathway for important crustacean diseases: crayfish plague and white spot syndrome. Biological Invasions 17, 1313-1326. DOI: 10.1007/s10530-014-0795-x
Djomo Nana E., Sedláček O., Doležal J., Dančák M., Altman J., Svoboda M., Majeský Ľ. & Hořák D. (2015): Relationship between survival rate of avian artificial nests and forest vegetation structure along a tropical altitudinal gradient on Mount Cameroon. Biotropica 47, 758-764. DOI: 10.1111/btp.12262
Palpurina S., Chytrý M., Tzonev R., Danihelka J., Axmanová I., Merunková K., Duchoň M. & Karakiev T. (2015). Patterns of fine-scale plant species richness in dry grasslands across the eastern Balkan Peninsula. Acta Oecologica 63, 36-46. DOI: 10.1016/j.actao.2015.02.001
Pipek P., Pyšek P. & Blackburn T.M. (2015): How the Yellowhammer became a Kiwi: the history of an alien bird invasion revealed. NeoBiota 24, 1-31. DOI: 10.3897/neobiota.24.8611